50 Cool Things That Are Blowing Peoples' Minds on Amazon
See what all the fuss is about.
by Rachel Bar-Gadda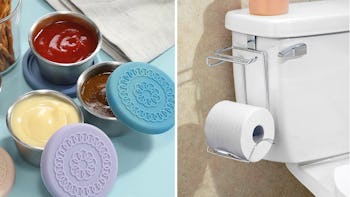 We may receive a portion of sales if you purchase a product through a link in this article.
It's a special moment when a product you stumble on has the capacity to stop you in your tracks with intrigue and astonishment. It can be something as party-ready as a charcuterie board set that includes a secret built-in drawer of cheese knives or something as day-to-day as a stackable lunch box and perfectly airtight condiment containers.
These, amongst so many others, are a few of the cool things that are blowing peoples' minds on Amazon — so, browse away below and prepare your "oh, wow" face now.
This article was originally published on