5 Courses to Learn a New Skill This Summer
Gain a skill or a new career before fall comes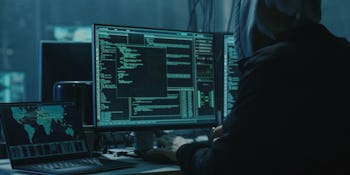 StackCommerce
Summer is a time for rest and relaxation but it's also the season for self-improvement. Remember in school when everyone would come back from Summer break a little different? Like that, but without the awkward teen hormones. As an adult, you can enjoy your summer play-time and still make room for learning a new skill. These courses aren't just self-improvement, they might be the first step towards a whole new career. Sure beats summer school.
The Complete Ethical Hacking Certification Course
Yes, there is actually such a thing as an Ethical Hacker, and yes, it is very cool. You can join the elite ranks with this in-depth course of 150+ lectures which prepare you to take the EC-Council Certified Ethical Hacker exam. It covers over 270 attack technologies commonly used by hackers and shows you how to defeat each one so you can be on the side of the good guys. Plus, it's a steal at $12.99.
The Complete Blockchain Professional Course
Blockchain is the highly sophisticated technology that powers Bitcoin and other cryptocurrencies, and it's being used to solve problems in various industries. You can get in early on this emerging tech with this course which includes 60+ lectures, quizzes, and a guide for creating your own blockchain ecosystem. All that knowledge for a sale price of $9.99.
The Complete Master Photoshop & Adobe CC Bundle
Interested in using Photoshop to make your photos look professional? Or maybe you're interested in web design? Or making money online as a freelancer? You can do all three of those and more with this massive seven-item bundle. This isn't just one skill you're learning, but more like an entire college education in one easy-to-use bundle. The best thing is it's only $31.
Build Your Own GPS Tracking System With Raspberry Pi
The best learn by doing, and with this course, you can learn Raspberry Pi by building your very own GPS tracking system. These 45 lectures walk you through everything from setup and configuration to location tracking with Google Maps. Start learning Raspberry Pi and GPS tech for just $10.
How to Sell Anything to Anyone
Learning the science of salesmanship can help you in all aspects of your life, not just business. Whether you're interested in a career in business or simply acquiring the gift of charismatic functionality that competent salespersons possess, this 36 lecture course will afford you new opportunities for growth. Get the course for $14.99.