The Coolest Hydration Devices on Amazon
Exceed your hydration goals with our favorite drinking tools.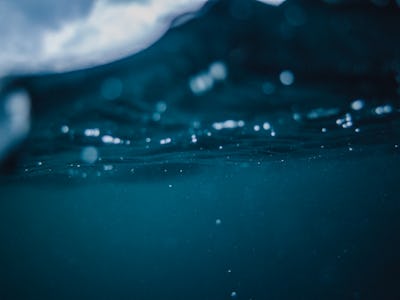 Unsplash / Tim Marshall
We all know the old saying "hydration is the key to domination." By "old saying" we mean the thing that we just made up and by "know" we mean you politely humor us with a nod. These hydration devices are the ones that you will be excited to have people see you using. They all have something unique and worth having on hand to use for your personal hydration goals. Study after study has shown that your body works better when it has enough water. This list will help you find at least one water bottle to get you on the right track.
1. Nalgene Marvel 32 oz. Wide Mouth BPA free Water Bottle
Stay hydrated while showing your fandom with this water bottle made for Marvel fans. The 32 oz bottle has a Black Panther, Black Widow, and the Hulk. Other styles may be available in the future or in different sizes. This water bottle is BPA free and dishwasher safe (top rack-don't get carried away.) Should we go on? Ok, they can hold warm or cold liquids. The wide mouth part of the bottle means you can toss ice cubes in without a struggle. Your coworkers are going to be bummed out now that they will miss out on daily ice cube struggles, but you get the last laugh now.
2. KUYOU Hydration Pack, Water pack with 2L Water Bladder
This backpack is for hiking, riding bike, running, and any other activity you require an awesome hydration mechanism. For example we can see ourselves vacuuming or washing the car with this baby on. This backpack comes in blue, black, green, orange, and red. The straps are adjustable for comfort. It is completely leak proof. The nozzle doesn't require you to bite down in order to get water out. There is a large opening in the bladder of the backpack which is essential when cleaning and drying.
3. Oral IV Daily Hydration Shot, 12 Pack
These rapid hydration tablets are to replenish your electrolytes and prevent dehydration when necessary. These only contain trace minerals and structured water. These shots hyper charge your electrons in order to get your cells ready to hydrate and move water to where your body needs replenishment most. Add these packs to your water while you train and see the benefits of hydration while reaching your optimal level.
4. HydraCoach 2.0- Smart Water Bottle
This water bottle has us intrigued. It has a hydration stats right on the bottle to tell you how much water you have consumed the day so far. The bottle calculates your individual hydration needs and then lets you know how close you are to achieving them throughout the day. It even helps you pace out your drinking through the day while motivating you to keep reaching the goals. Hydration is the key to so many processes of the body. The HydraCoach 2.0 can help optimize those processes and it will do all the "thinking" for you.
5. Foladion Smart Sports Water Bottle 400 ml
There are many products to get water in your belly, but how many are there that will help spray you the outside of your body? Our estimation is that there are not very many. This bottle is one that sprays your face to help moisturize and hydrate all over your face. There is light in the bottle so you can be misted and you can have spray on your face. Romantic? Probably. Hydrating? Definitely. Did we mention you can also drink from it? This water bottle has everything. Water drinking capabilities, water face misting, soft lighting, alarms and gray or blue color.
6. The Coldest Water Bottle Vacuum
We like our cold water cold, and our hot water hot. This water bottle promises to deliver. It is insulated with stainless steel. It can keep water cold for 36 hours and hot liquids should stay warm for 13 hours. Get the water bottle in pink, blue, or white. The 21 oz water bottle will fit in 99% of the cupholders out there. It is vacuum sealed and it floats.
7. AQUATIME Time Marked Fruit Infuser Water Bottle 32 oz.
A lot has been made of these water bottles that infuse herbs, vegetables, or fruits into the water. We like the idea of things being infused into the water. We also like that this bottle has times written on the sides to make goals for the day in terms of drinking the water. This bottle comes with a free brush to clean the bottle and maintain proper hygiene. Two bottles and a day to meet your daily recommended intake.