The UBI of 2018 Is Canceling Student Debt, and It Could Actually Happen
A serious case for a once-farfetched idea. 
by James Dennin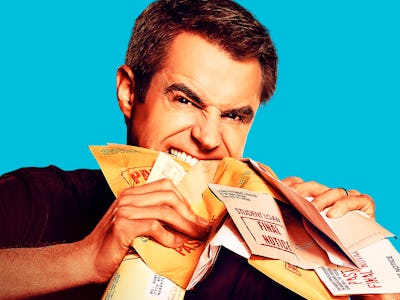 Turner 
In 2017, the idea of a universal basic income began moving in earnest from theory to practice, with experiments launching in Oakland, and most notably Finland. "In 2017, We Will Find Out If a Basic Income Makes Sense," declared the MIT Technological Review. The jury's still out on UBI, but 2018 has already offered up a new, radical vision for reforming the economy that seems less radical the more we study it: Mass student debt cancellation.
The idea first started being taken seriously earlier this year, after a group of progressive economists produced a new paper suggesting that student debt forgiveness would add billions of dollars into the economy. On Tuesday, we also learned that the idea would be politically popular, too: A new report from the think tanks Data for Progress and Freedom to Prosper found that the voters would go for student debt cancellation by a margin of about six points.
"All the money would then be used to start businesses or buy shit, and when people start businesses and buy shit it helps the economy," Sean McElwee, one of Data for Progress's silver-tongued founders, tells Inverse. "It's a politically reasonable thing to do."
Taken together, the groups find that 41 percent of Americans support the idea. To give you some context for that number, about 41 percent of Americans approve of the president's job performance (though far more people disapprove of the president than disapprove of the idea of student debt cancellation.)
But perhaps even more important is the type of voter that student debt cancellation is particularly popular with, McElwee said. In short, young voters, voters of color, and people who are more likely to sit out on election days. In other words, it's not simply popular, it's also savvy.
"Student debt holders are an increasing share of the electorate, and it's a share of the electorate that's not wildly motivated to participate in politics, because they haven't been helped by politicians a lot," he said. "It's our debt, the government owns it, and we are currently spending a good amount of money and time tormenting seniors and garnishing people's Social Security. Let's just not do that."
Even cancelling a small portion of the loans would be effective, because the vast majority — close to two-thirds — of struggling borrowers are actually those with relatively small balances below $10,000, according to Brookings. Taken together, it seems like we're increasingly ready to starting taking student debt cancellation out of the "theorizing" phase, and get it into the field.
Email the author: james.dennin@inverse.com.