These Headphone Can Replace the Apple Airpods for a Fraction of the Price
A great alternative for under $30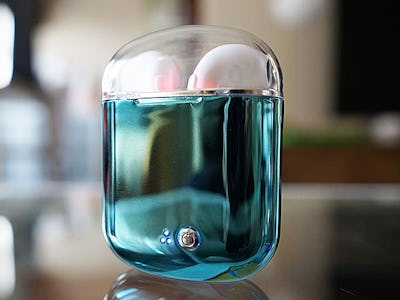 stackcommerce.com
The Details:
Listen to crystal Bluetooth 4.2 audio for up to 2.5 hours on a charge, and recharge 10 times using the included case.
Enjoy the same essential styling and quality that have made Apple AirPods popular.
Choose between a variety of colors, whether Blue, Pink, White, Silver, or Black.
Why You Want It: It's hard not to admire Apple's AirPods. They're sleek, stylish, and manage to give you great wireless sound, but they're also quite expensive. The beauty of these alternative Air Buds is that they give you the same quality Bluetooth 4.2 audio and a similarly beautiful design without the brand name. You even get access to colors you can't select if you go with Apple.
The Deal: There's a special deal running that makes the price break even more striking compared to AirPods. You can snag these for 67% off right now and walk out with a pair for only $26.
Metallic Air Bud Wireless Earbuds with Charging Case - $26See Deal