Twitter Bug Reveals Location of Users Without Their Permission
Could this be another issue of privacy, or just a small bug?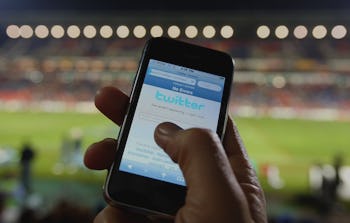 Getty Images / Cameron Spencer
Some Twitter users had their distinct locations included on their tweets — down to the specific city — without their permission over the past week, the social media giant said Friday.
In a tweet posted from Friday afternoon, Twitter said they had discovered a bug that inadvertently added the "city-level location" when users tried to add an emoji or GIF to their tweets. This issue affected a "small percentage of people who recently had location sharing on," Twitter announced.
In the past week, users have tweeted about the issue, directed at accounts associated with Twitter and its founders. Some of these users complained that the location added to their tweets was not their actual true location, but instead a place they had recently been to or searched for on Twitter. The @TwitterSupport handle often replies to users who tweet about issues, but these tweets below didn't have any responses from that account.
Twitter says it has removed the locations from tweets that the glitch added places to, and has also reached out to affected accounts via email (if it's provided to them).
It's not clear if this glitch has to do anything with issues of location privacy and data sharing, controversies that Twitter, Facebook and other platforms oft have to defend and refute.
Beyond this, Twitter has come under fire in past months for its lack of progress in handling hate speech and death threats, and rollouts for its increased character count and temporary stoppage of account verifications.