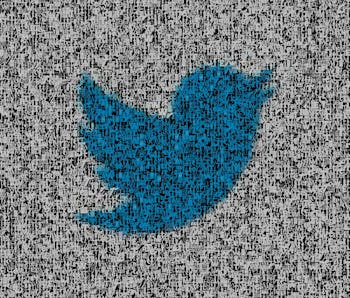 Innovation
Here's How to Get Twitter's 280 Character Tweets Now
Twitter's new character limit is only available to a select few.
Flickr / clasesdeperiodismo
Twitter has upped its character limit, but you probably don't have access. The update, rolled out to a subset of users on Tuesday, changes the 140-character-per-tweet limit to 280. Although only a small amount of users have access, there's an easy way to unlock the new feature on personal accounts.
The change comes after company research found that nine percent of English language tweets hit the previous character limit, and the original reason of trying to avoid the 160 character limit of SMS has diminished over time with the rise of smartphones.
"Although we feel confident about our data and the positive impact this change will have, we want to try it out with a small group of people before we make a decision to launch to everyone," product manager Aliza Rosen and senior software engineer Ikuhiro Ihara said in a blog post. "What matters most is that this works for our community – we will be collecting data and gathering feedback along the way. We're hoping fewer Tweets run into the character limit, which should make it easier for everyone to Tweet."
Chances are, you don't have access, as The Metro's social media editor explains:
If you want easy access, though, here's what you do:
Download Tampermonkey. Visit this link in the browser you want to use and hit the install button.
Visit this link.
Hit the install button on the script.
Visit Twitter.com and start tweeting.
And that's it! It's not a perfect solution — the character count is a bit wonky, and sometimes the page needs reloading to start working again — but it's an ideal solution instead of waiting around for Twitter's team to activate your account.
Here's how a 280-character tweet looks:
It's a big change, but the team is aware it may not be for everyone.
"We understand since many of you have been Tweeting for years, there may be an emotional attachment to 140 characters – we felt it, too," Rozen and Ihara said. "But we tried this, saw the power of what it will do, and fell in love with this new, still brief, constraint. We are excited to share this today, and we will keep you posted about what we see and what comes next."