Uber Fires 20 Employees During Workplace Culture Investigation
Former employees have long described a toxic and aggressive atmosphere.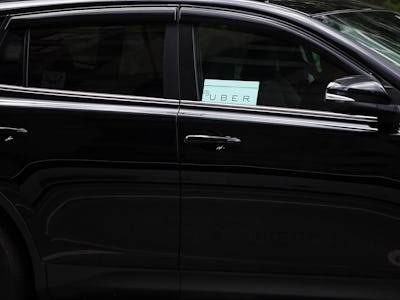 Getty Images / Spencer Platt
Ridesharing giant Uber has reportedly fired 20 employees in relation to an ongoing internal investigation into the company's workplace culture.
Uber, which by now is no stranger to controversy and questionable business practices, is in the midst of a widespread internal investigation into what many have derided as an aggressive, unhealthy, sexist, and generally toxic work culture. Much of the recent attention has been garnered by a blog post from a former employee who detailed her experiences of sexual harassment and discrimination while at the company.
The current internal investigation, which is being headed up by Covington & Burling, former Attorney General Eric Holder's law firm, has yet to have any results made public.
The news about the 20 firings has come from an anonymous current employee, who presumably heard the news at an all-hands-on-deck meeting Uber held in San Francisco at its headquarters. The fired employees have not yet been named, nor has the specific reason for their dismissal, and it is unclear whether any more will go in the coming days or weeks.
Despite the limited information at this time, the fact that Uber felt the need to fire 20 people before any information from the investigation has been made public is a poor sign for the company. It hints at possibly damning information that will be coming from Holder's law firm before too long. In the long term, the increased scrutiny may finally result in the workplace changes that many have been saying Uber needs to make for some time.