Google Beats Oracle in Court, Jury Finds Android Made "Fair Use" of Java API Code
Though it doesn't sound like the story is over.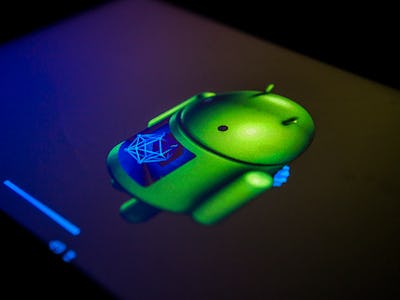 Richard Levine / Contributor / Getty
Today, a jury in a California court decided unanimously that Google Android's utilization of Oracle's Application Programming Interfaces (APIs) falls under the "fair use" clause of the law.
Oracle first took Google to trial in 2012 to protest the Android-maker's unauthorized use of Java code, asking for $9.3 billion in penalties be paid out. Google claimed (and still does) it made "fair use" of the 37 Java APIs in its re-implementation of them. After a California court ruled in favor of Google then, a higher appeal in favor of Oracle was granted in 2014, sending the case back to California. This most recent ruling means Google, for now, avoids paying Oracle and avoids any orders to change the way its mobile operating system is built.
"Today's verdict that Android makes fair use of Java APIs represents a win for the Android ecosystem, for the Java programming community, and for software developers who rely on open and free programming languages to build innovative consumer products," Google said in a statement, as reported by CNBC.
"We strongly believe that Google developed Android by illegally copying core Java technology to rush into the mobile device market," Dorian Daley, Oracle's general counsel, said in a statement, as reported by Ars Technica. "Oracle brought this lawsuit to put a stop to Google's illegal behavior. We believe there are numerous grounds for appeal and we plan to bring this case back to the Federal Circuit on appeal."
Case closed? Doesn't sound like it.