The Best Workout Apps to Help You Keep Your 2018 New Year's Resolution
It's 2018. You can do anything.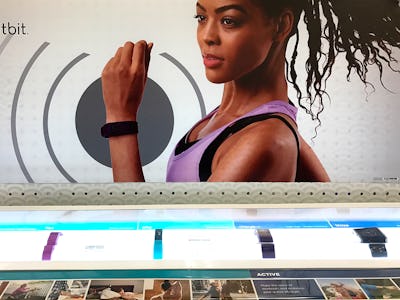 Getty Images / Justin Sullivan
Jumping headfirst into a new wellness routine is a popular New Year's resolution, but in order to set yourself up for success, you must prepare to conquer. The good news? The internet is full of resources to help you along the way. The bad? There are plenty of workout, fitness, and calorie-counting apps out there, making it confusing to navigate which platform is right for you.
That's why we've rounded up the most useful (and even free!) workout apps to help you achieve your weight loss and health goals this year.
MyFitnessPal
An oldie but goodie, MyFitnessPal helps you count calories in a community setting. The popular Under Armour-owned app has helped millions reach their weight goals with its free calorie counter, which includes a database of popular meals and even scan grocery codes. The app, which can be synced with your phone's step tracker, comes loaded with blog posts and healthy recipes to help you along the way.
PEAR
The California-based team behind the PEAR Sports App has loaded this popular platform with thousands of "interactive hands-free" workouts and training plans. They even include fun ones like yoga and kayaking. Users can even train using PEAR workouts designed for Olympians and World-Champions by downloading the app on their iOS or Android devices.
Adidas All Day Fitness
Adidas' own take on fitness apps focuses on it what it calls the four key drivers of athletic performance: "movement, nutrition, mindset, and rest." From working out to meditating to cooking healthy meals, the Adidas All Day Fitness app wants to be your one-stop shop to health and fitness this year. The brand says all the app's features are rooted in science backed by insight from The American College of Sports Medicine (ACSM).
Sworkit
No motivation to workout? There's an app for that. Sworkit's workouts are said to be for everyone, even the non-athletic folks out there looking to get in shape. According to the app, anyone can jump on board whether they're "too busy to workout, beginners, athletes, travelers, people with injuries, the young, the old."
You can mix and match an easy-to-follow list of body weight exercises to build a workout that you'll feel motivated to come back to regularly.
Zero Intermittent Fasting App
In case you haven't heard, "biohacking" is all the rage these days. So much so, even Silicon Valley has taken a notice of the centuries-old fasting practice. If you'd like to "get into" fasting but don't know where to start, an app like Zero can help you track intermittent, circadian rhythm or custom fasting.
Zero, named after the amount of food you consume while fasting, lets you set and monitor your protocol daily. Zero is currently only available on iOS.
Strava
The team behind Strava consider it the social network of athletes everywhere. Its app and website are used by millions around the world to connect and "strive" to reach fitness goals. The catch? You can engage on the platform by literally being active, so you can share your latest stats and goals with friends when they're posted to your account.