Volkswagen's U.S. CEO Admits to Congress Company Cheated
A congressional grilling draws an apology -- but few specifics.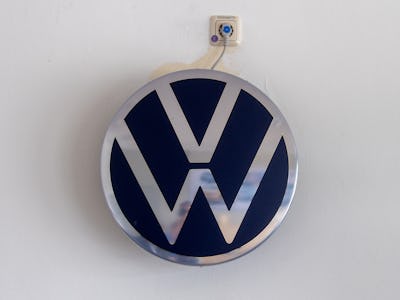 picture alliance/picture alliance/Getty Images
Michael Horn, CEO of Volkswagen's U.S. business, underwent a public flogging Thursday before a House subcommittee, as he denied advanced knowledge of a scheme to cheat emissions tests while admitting that software was installed for that express purpose.
"It was installed for this purpose, yes," Horn said when pressed by Ohio Congressman Tim Murphy over whether a defeat device — hidden software used to cheat emissions tests — was built in "for the express purpose of beating tests."
Appearing before the House Energy and Commerce Oversight and Investigations panel, Horn begged off insight into how the cheating software worked, saying he lacked the engineering expertise, and that he was first informed of discrepancies with VW diesel car emissions in spring, 2014. The cheat is believed to be installed in as many as 11 million Volkswagen cars internationally, and today provided Americans with the unique spectacle of Democrats and Republicans united in concern over the Clean Air Act.
A contrite Horn said his company had broken the trust of his customers and would take "full responsibility for our actions."
However exactly what that responsibility will be remains to be seen. Pressed for specifics on a timeline, Horn fell back to waiting for the results of an ongoing internal investigation.
Many of the affected models on the road or frozen from sale at U.S. dealers will require a major hardware patch to meet emissions standards. The dealers stuck with those vehicles will still have to sell them.
Early questions did not hint at exactly what penalties the company might face, Representative Joe Barton of Texas said the manipulation deserved "more than just a slap on the wrist."
"In every other case I've been a congressman with automobile manufactures it's been a mistake. They couldn't foresee it," Barton said. "That's not the case here. There was a knowing and willing plan to deceive."
As for the dealerships stuck with inventory they can't move, Horn estimated the affected models made up roughly 25 percent of sales. The company is offering some financial relief by removing the bonus threshold on car sales as well as customer satisfaction targets and offering maximum bonuses on car sales. Horn said they've offered dealerships a discretionary fund on October 1 of an unspecified amount they could apply wherever they thought it was most necessary.