This Portable Claw Mount Will Upgrade Your Photo Game
No More Trying To Correct Uneven Pics In PhotoShop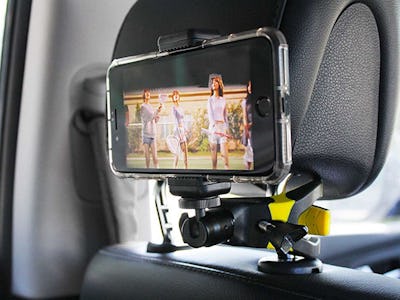 StackCommerce
The Details:
Versatile, sturdy claw mount
Securely clamps for safe, steady filming
Rotates 360 degrees
Why You Want It:
Despite being the most common tools for holding cameras, hands aren't that good at it. They're too shakey, too imprecise, and prone to dropping. The MagiClaw smartphone & camera mount is a much-needed upgrade over your hands. This mount can be used on any surface including cars, motorcycles, and poles, and features two twist locks, a rubberized grip, and 360-degree rotatable head. With this, you can ensure you'll take perfect photos, despite your imperfect hands.
The Deal:
Hang on to your hats. The myGEKOgear MagiClaw Smartphone & Camera Mount sells for $49.99 but it's available with a 20% discount, for a sale price of $39.99.
Prices subject to change.