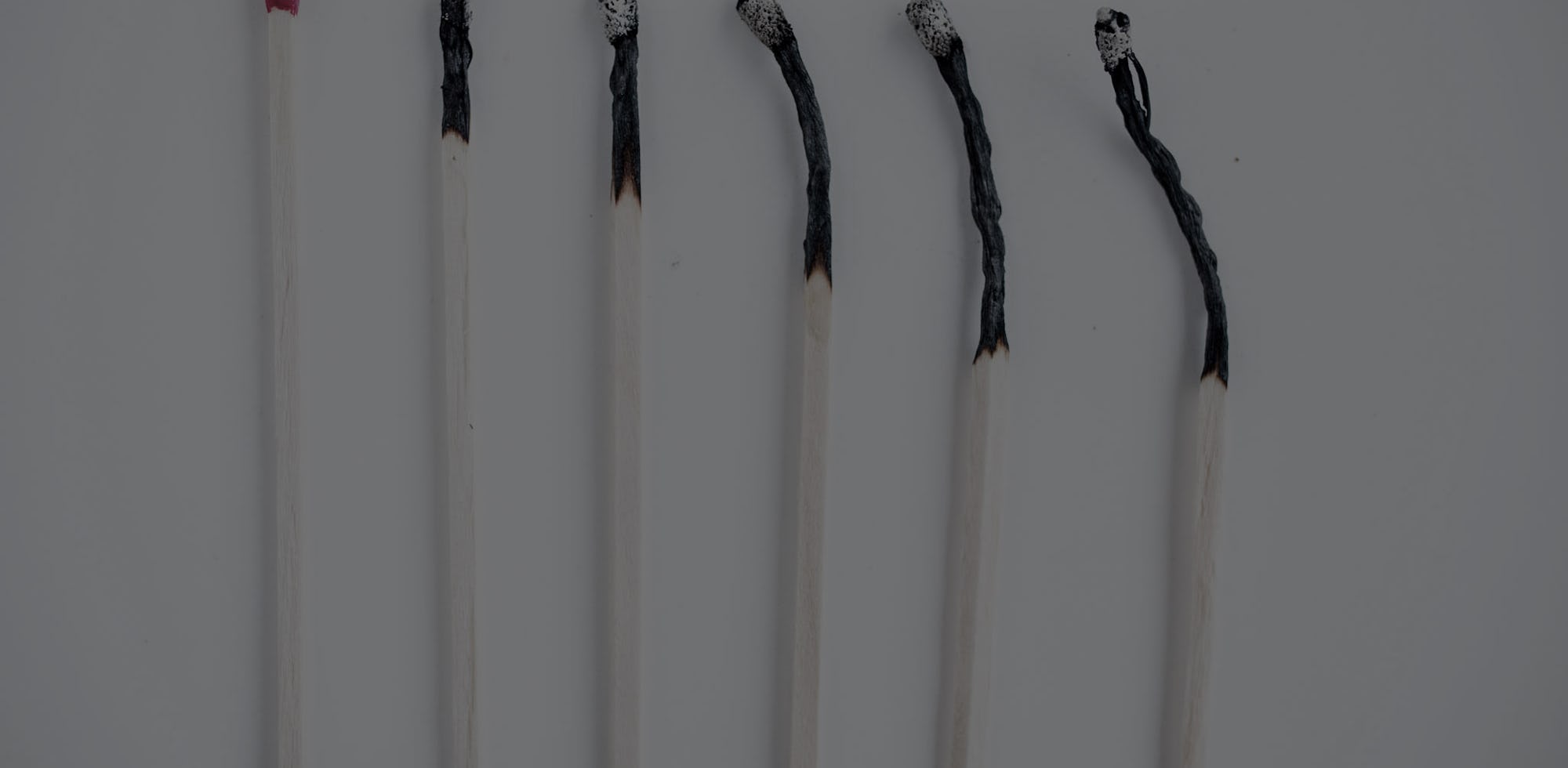 Innovation
9 Battle-Tested Technologies to Keep Anyone from Burning Out
There's a reminder renaissance happening right now, making it easier than ever clear your head.
Flickr / wuestenigel
There's a reminder renaissance taking place in app world. As modern technology grows ever-more ubiquitous, a growing movement aims to bring control back to people to get hold of their lives. These offloading tools are helping users wind down, pulling eyes away from screens and restoring clarity — and they could save lives, too.
"Much of our mental clutter stems from tasks we need to work on and information we need to remember," E.J. Masicampo, associate professor in the department of psychology at Wake Forest University, tells Inverse. "Research suggests that we can easily unload this clutter. Personally, if some unfinished project is weighing on my mind, I schedule a time to work on it in my calendar. If I realize I'm out of a particular food at home, I enter it into my grocery list app. When we transfer our mental clutter to external devices in this way, we become better able to focus on what we're working on now."
This focus can help fight against an epidemic in the workplace. Data from Statista last year showed 39 percent of American adults reported experiencing work-related stress. Data from the American Institute of Stress shows 25 percent see their job as the top source of stress in their lives, and 46 percent say workplace stress is caused by workload. This isn't just a minor annoyance: researchers from Harvard University and Stanford University found in October 2015 that workplace stress could shave up to three years off life expectancy.
Workers are crying out for an answer, and the future looks bright. Here are nine battle-tested apps to lead the fight-back:
Happify (iOS, Android/Free)
This free app uses activities and games to reduce stress and anxiety. It works as an ideal break during stressful work sessions to help de-charge. The company claims 86 percent of people that used the app regularly for two months reported feeling better about life. The app boasts a team of advisers that include academics, doctors, and even a few life coaches.
Clear (iOS $4.99, Mac $9.99)
This simple app takes the hassle out of to-do list writing. Simple, bold colors list everything you need to do, a swipe down adds a new task and a sideways swipe clears a task with a satisfying "ping." A mainstay of Apple platforms for some years, developer Realmac Software claims that a major upgrade for Clear is coming soon.
SelfControl is a free app for giving yourself control. Download and install on your Mac, make a list of every website that distracts you, and it will block access until the timer runs out. Even if you uninstall the app and restart, your websites will remain blocked. The app's logo — a skull over a spade — lets you know it means business. "You may find comfort in curling up in a ball under your desk and rocking back and forth for a while," advises the FAQ to anybody who wants to un-do the firewall.
Monday (Desktop, mobile, web/Free)
Team collaboration doesn't need to be complicated. With Monday, tasks are color coded depending on status, allowing users on a project to hop in, add comments, and get a grip on tasks. Monday even offers a schedule that visually outlines who is busy at what times.
Trello (Desktop, mobile, web/Free)
Looking for something more hardened to the working world? Trello helps you get on top of tasks by allowing you to break them down as much as you need. Add in checklists, hand over sub-assignments, and view entire projects in an easy-to-understand interface.
Ever find your mind wandering, causing you even more stress as time runs out? FocusList uses the Pomodoro technique, developed by author Francesco Cirillo in the 1990s to manage time. You write down a task, do it for 25 minutes, and take a break every five minutes. FocusList helps you outline all the tasks you need to do, and shows a breakdown of each day's productivity.
Forest (iOS, Android/$1.99)
Forest is all about maintaining a virtual collection of trees. Plant a tree on your phone, and the longer you stay on the app (completing a task elsewhere, like another device) the tree continues to grow. No more reaching for the phone out of boredom, as doing so kills the tree. These trees have a real-world effect: more than 250,000 trees have been planted by the Trees for the Future, with Forest donating each time a users spends a virtual in-app coin.
Momentum is all about forming new habits by encouraging good behaviors. It's based around Jerry Seinfeld's productivity secret: don't break the chain! Every day you complete a task (say, meditate), the chain grows longer. After enough days it should become almost second nature. If you find yourself not dedicating enough time to personal betterment, this could be the app for you.
Headspace (iOS, Android/Free)
This personal meditation guide pairs well with other task management apps to encourage personal reflection times. Headspace has a variety of themed sessions that cover stress, sleep, and even SOS exercises when everything feels like too much. The app offers a free "basics" course, with subscriptions offering fuller courses.