Our Favorite CBD Products Under $25
Destress the natural way by infusing these CBD loaded products into your life.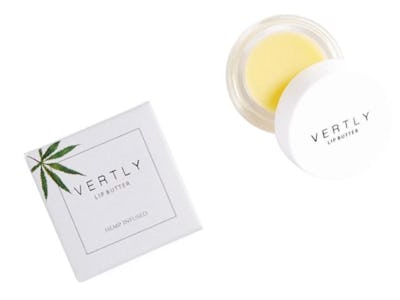 Credo Beauty 
Once upon a time, when you mentioned the healing powers of CBD, you were labeled as a hippie lunatic. But as time went on and research (well, more-limited-than-we'd-like research) was allowed, scientists discovered the healing and calming effects that CBD can have for various ailments. Now that CBD is understood to stand alone from psychoactives in cannabinoids that get you high, more and more people have been turning to it to treat their ailments—so much so that there is now a wide range of CBD related products for every need. Here are some of our favorites that happen to cost less than $25 a pop.
CBD candles & massage oil
This is a homemade 2-for-1 deal. Aromatherapy can be used to calm the sense, quell anxiety, and bring you back to center. Add CBD and that effect is two-fold. These jarred wonders come in two scents: lavender and coconut lime. One them begin to melt, you can use the drippings as massage oil to ease body aches and pains.
Start mornings off right with this coffee or tea creamer. Available in French vanilla or hazelnut—and infused with 100 mg of CBD—this non-dairy delight adds some zen to your morning. The brand claims that the CBD gives you a "brain boost of energy" and honestly who couldn't use a bit of that on a Monday morning?
With a silky smooth lather, this might be the most expensive bar of soap you ever purchase but every penny is worth it. This CBD bar aims to nourish and clean skin with leaving behind a light fragrance. In addition to CBD, the bar contains manuka honey and black pepper "which aid in reducing the effects of aging, redness and inflammation."
CBD doesn't have to be all sensible. Sometimes it gets to be fun! These sou worms evidently taste like your classic gummies but still provide all the desired CBD effects. Just a fair warning, you can only enjoy two of these treats at a time.
Silky smooth lips are just an added bonus to this lip balm. Available in three "flavors," this CBD-infused balm is excellent for nourishing dry lips, but is also known for having "healing" properties for a variety of ailments.