Xbox's Plan to Buy Call of Duty Just Cleared a Massive Hurdle
Microsoft's charm offensive results in a Brit flip-flop.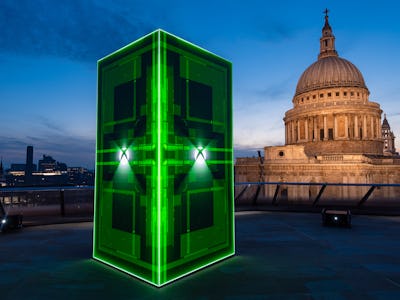 Ian Gavan/Getty Images Entertainment/Getty Images
Looks like all those ten-year deals moved the needle. On March 24, UK's Competition and Markets Authority (CMA) flipped its stance on a major element of Microsoft's pending $69 billion acquisition of Activision. The regulatory agency says it no longer has concerns that Microsoft will remove the best-selling Call of Duty series from PlayStation platforms in the future.
"Having considered the additional evidence provided, we have now provisionally concluded that the merger will not result in a substantial lessening of competition in console gaming services because the cost to Microsoft of withholding Call of Duty from PlayStation would outweigh any gains from taking such action," said CMA spokesperson Martin Coleman in a press release.
Previously, the CMA had concluded that Xbox would benefit from removing Call of Duty from PlayStation consoles. Xbox publicly objected to this assessment and seized upon the precarious moment to ink 10-year public deals to release future Microsoft and Activision titles on Nintendo and Nvidia platforms, as well as those of cloud gaming infrastructure companies Boosteroid and Ubitus.
The CMA's investigation isn't over yet, but is expected to be completed in the coming weeks. The agency's latest press release mentions lingering "concerns" about how the deal would affect Microsoft's position in the burgeoning cloud gaming space.
"Our provisional view that this deal raises concerns in the cloud gaming market is not affected by today's announcement," said Coleman. "Our investigation remains on course for completion by the end of April."
Still, this latest development is unequivocally a win for Microsoft — and a tough pill to swallow for rival Sony, which has made quite the stink about the proposed acquisition in recent months. Microsoft execs extended a similar 10-year deal to Sony, and were repeatedly rebuffed.
"Microsoft has not shown any real commitment to reaching a negotiated outcome," said Sony in its CMA filing last month, according to previous reporting from The Verge. "They have dragged their feet, engaged only when they sensed the regulatory outlook was darkening, and favored negotiating in the media over engaging with SIE."
There's been a whole lot of mud-slinging between the rival console-makers in recent weeks. Among the most notable was Activision exec Lulu Cheng Meservey's claim that Playstation CEO Jim Ryan had said, "I don't want a new Call of Duty deal. I just want to block your merger" in a closed-door meeting with EU regulators back in February.
Looking ahead, we're likely to hear a lot less about Call of Duty and a lot more about cloud gaming in the coming weeks. Microsoft seems to have tried to get ahead of those conversations somewhat with its Boosteroid and Ubitus deals, but this very public slugfest isn't over yet.