Everything you need to know about Call of Duty: Warzone Season 5
Can the new season win players back?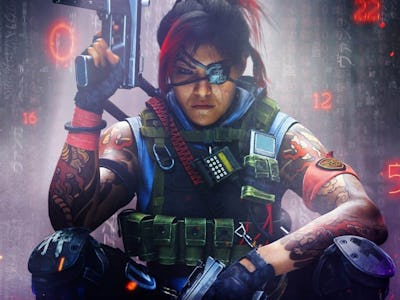 As Call of Duty: Warzone Season 4 wraps up, the next major update is already on the horizon.
Activision and Raven Software have finally unveiled what to expect from Season 5, with a detailed roadmap highlighting plans for the next several weeks of Warzone. While we don't know everything about Season 5, you can expect additions in line with those of previous seasons, along with some possible new features, and hopefully more fixes.
We know when Season 5 is scheduled to launch, and based on a recent trailer and roadmap, there's a lot to be excited for.
Let's dive into everything we know about Warzone's forthcoming season.
When is the Warzone Season 5 release date?
Activision has confirmed many of the details for Season 5, including its release date and time. Warzone Season 5's official release date is August 12 across all platforms, but will go live at 9 p.m. Pacific on the night of August 11.
Considering how large these content drops often are, it's advised to set your system to automatically install updates so you're ready to go when the update goes live.
Is there a Warzone Season 5 trailer?
There is a Warzone Season 5 trailer, and while it doesn't necessarily confirm all of the new features, there are a few little details we noticed. We'll get into that further down, but for now, check out the new trailer for the upcoming season above!
What new features are coming in Warzone Season 5?
The most notable additions coming in Season 5 are two Warzone exclusive perks: Combat Scout and Tempered.
Combat Scout briefly highlights enemies on-screen after you've damaged them, working similarly to a snapshot grenade. Only the player using this perk will see the highlighted enemy — unlike the snapshot grenade, which pings an opponent for the entire squad. Nonetheless, this is a useful perk for those who like to rush into buildings, making it easier to track down opponents. It's unclear which perk slot Combat Scout will fall into, but we'd wager it'd probably be one or three.
The other Perk is Tempered, and Raven Software has confirmed this will fall into the second slot (competing with the precious Ghost and Overkill). Tempered allows the operator to utilize only two shields to reach 250 health (instead of three). These plates are heavier and are valued at 75 HP each, instead of 50. One thing that isn't clear is whether this perk will reduce the speed at which a player can reach max health. In other words, will it reduce the time it takes to reach full health since there are fewer armor plates to deal with? If so, this will be a highly valued perk.
Season 5 also brings new POIs in the form of mobile broadcast stations. It's not totally clear how they will work, but we know these stations are tied to the overall Warzone/Cold War narrative. Players are encouraged to get close to them to find out what they do.
We'll also be getting a new Gulag, this time in the form of Rush from Black Ops II. Then, later on in the season, a limited-time event will take place and is tied to the Red Doors introduced in Season 4.
Finally, the update will include new weapons, including the EM2 assault rifle, and the TEC-9 SMG on day one — with a cane melee weapon, and a shotgun called the Marshal coming later on in the season.
Beyond all that, it's possible we'll see some weapons reworked as well, though there aren't any that feel overpowered currently. So perhaps, Raven will buff some underused guns like the P90, KSP 45 or older Modern Warfare weapons.
The most pressing Warzone issue that needs to be addressed is the rampant cheating problem, which has progressively gotten worse over the course of 2021. It's unclear if Activision and Raven have any plans to address this issue, but we wouldn't expect any major improvements to the issue any time soon.
This article was originally published on