'Star Wars Jedi 3' Release Window, Development Timeline, Story and More Details on the Trilogy's Finale
Cal Kestis gets his own trilogy.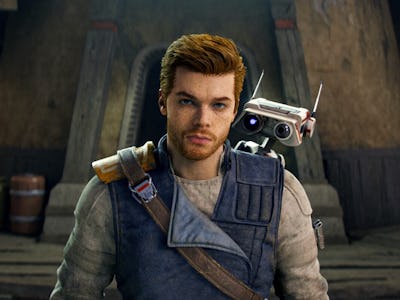 EA
Thanks to Respawn Entertainment, Star Wars fans are in a new golden age of video games. The Star Wars "Jedi" series are easily the best games set in a galaxy far, far away since Knights of the Old Republic. The most recent entry in the series, Jedi: Survivor, was released earlier this year, but thanks to protagonist Cal Kestis's voice actor Cameron Monaghan, we now know that work has already begun on a third entry in the series. Here is everything we know about Star Wars Jedi 3.
Is There a Star Wars Jedi 3 Release Date?
We do not have a release date or even a release window for whatever the sequel to Star Wars Jedi: Survivor is just yet. We only know that Star Wars Jedi 3 exists thanks to Monaghan, who appeared at Ocala Comic Con on the Star Wars: Jedi Game Series Panel and revealed that he has already begun work on the third title in the series.
"We're in the process of doing it right now. That's a big undertaking and there have been some conversations so far," Monaghan said during the panel. "Hopefully, when all things are said and done, we'll be able to go in and make something really cool for you guys again."
Series director Stig Asmussen said in an interview with IGN that he "always wanted to see this as a trilogy," so Star Wars Jedi 3 could be the finale of Cal's story. Star Wars has often relied on trilogies in its storytelling, so it seems fitting for the Star Wars Jedi series to follow that structure as well. Based on Monaghan's comments, it seems production on the game is still in the early stages, which would make sense considering Jedi: Survivor only released earlier this year.
Development on Star Wars Jedi 3 will face a unique challenge with Asmussen's recent departure. There has been no confirmation of who will be taking over the director role for the third entry in the series.
While we don't have any concrete details, we can estimate that Star Wars Jedi 3 won't be released until 2027 at the earliest. Both Fallen Order and Survivor had four-year development cycles, which suggests Star Wars Jedi 3 would have a similar timeline.
Is There a Star Wars Jedi 3 Trailer
Since Star Wars Jedi 3 is so early in development, there have been no trailers. Fans of the series shouldn't expect to see anything from Respawn about the sequel for a couple of years. While you wait, you can keep yourself entertained with the Jedi: Survivor trailer.
What Will the Story of Star Wars Jedi 3 Be?
The potential for a third entry in the series was left wide open at the end of Star Wars Jedi: Survivor. There are two main plot points that Survivor sets up that feel perfect for a sequel. The first relates to Kata, who is poised to take on an apprentice position under Cal. At the end of Survivor, Cal and Merrin head toward Tanalorr with the intention of continuing the legacy of the Jedi.
Just like Survivor, it would make sense for Star Wars Jedi 3 to pick up the story after a short time jump. Cal might be establishing a new Jedi Temple on Tannalor, with Kata and others as the new generation of Jedi being trained by Cal and Merrin.
Cal also has to deal with his connection to the Dark Side, which is touched on in Survivor but never fully explained. He's a much angrier person at the end of Survivor, which makes his struggle to remain true to the Jedi code a prime theme for the end of the trilogy.
After players beat Survivor, they can also return to Koboh and discover that a Star Destroyer is orbiting the planet. This seems to suggest that Cal may be called in to help the planet in a rebellion against the empire.
At the rate the Jedi series is going, it seems like Cal is also quickly approaching the Battle of Yavin, which would bring Cal into close proximity with the events and characters of the original trilogy.