Fortnite Season 8 start date, time, trailer, leaks, skins, and spoilers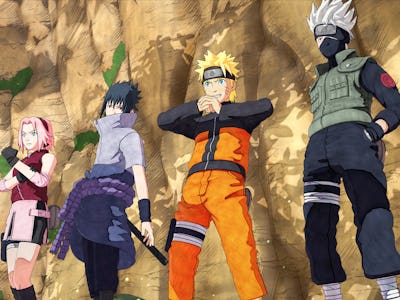 Bandai Namco
Fortnite Season 8 hasn't yet been officially teased by Epic, but that doesn't mean fans aren't still looking forward to the future of Battle Royale. With that thought in mind, we're here to reveal everything we know about the upcoming Battle Pass including its projected start date, start time, and potential skins. For now, leaks and teases are the exclusive way to learn these interesting details.
When is the Fortnite Season 8 start date and time?
The latest Battle Pass screen for Fortnite Season 7 says "Chapter 2 - Season 7 [will take place] through September 12." With that in mind, it would appear Epic is currently hoping to start Season 8 on September 13. That date also lines up with what we now know about the Operation: Sky Fire event happening September 12 at 4 p.m. Eastern. The current prevailing thought is that Season 8 downtime will start immediately or soon after that one-time event concludes.
When it comes to predicting start times, Epic has been fairly consistent in that servers will typically be up and running sometime between 5 a.m. and 6 a.m. Eastern on the day of release.
Is there a Fortnite Season 8 teaser or trailer?
The only teasers we have with regard to Fortnite Season 8 are the images shown below, designed to hype up the Operation: Sky Fire event on September 12. The first one shows some kind of jetpack attached to a player's back, and that will somehow link to a presumed weakness on the right side of the mothership. Some have said that the map image looks somewhat similar to the Imposters mode map, but it's not a one-to-one match.
The second image shows what looks to be some kind of explosive device attached to the bottom of the floating islands. It's possible whatever is triggered aboard the mothership causes a chain reaction to occur.
The fact that Epic hasn't released a single true teaser image for Fortnite Season 8 may imply that the developer has substantial secrets to hide. It's something worth noting as the date for the live event inches closer.
What are the Fortnite Season 8 leaks?
Typically Epic manages to keep a tight lid on the future of Fortnite when it comes to leaks, but the situation is a bit different for Season 8. A leak published on the FortniteLeaks subreddit in mid-July seemingly offers fans a few small indications of what the next Battle Pass will contain.
While we typically don't give much weight to leaks that randomly appear on social media, this one has been proven correct twice already in that it predicted the Ariana Grande Rift Tour concert and Suicide Squad crossover weeks before their official announcements. Given that two-pronged validation and a few other tidbits, here are a few things we may see sometime during Season 8.
A Naruto crossover: The Season 8 Battle Pass will reportedly feature some kind of Naruto crossover in terms of a Battle Pass skin and a Mythic explosive kunai weapon. This was mentioned in a leak that was proven to have accurate information and subsequently verified by content creator Candywing, but Epic Games' Chief Creative Officer Donald Musard has recently come out to say that his confirmation to Candywing was a "misunderstanding."
The Sideways: Season 8 will reportedly include a mechanic called the Sideways, which is similar to the Upside Down from Stranger Things. The new location will bring monsters to the game.
Monsters/Mechs: The leak says this feature probably won't arrive this season, but suggests rideable monsters and mechs will be coming to the game fairly soon.
The Cube Returns: Relevant to Season 7 and the start of Season 8, it's said that Kevin the Cube will return at the end of Season 7, controlled by a queen-like character that will allegedly play a big role in Fortnite Chapter 3.
An RPG Mode: In mid-August, Fortnite leaker HYPEX posted images of what appears to be an RPG-centric mode or LTM for Fortnite. The lobby was reportedly listed as "Comet." It's not 100 percent confirmed this mode will be featured alongside the next Battle Pass, but, if it remains in testing, there's certainly a good chance of that happening.
The Foundation: Towards the start of Season 7 we hard lots of chatter about Dwayne Johnson and his alleged ties to a Fornite character called the Foundation. In a Twitter video with Candywing, Donald Mustard teased that players will learn more about the Foundation in Season 8.
Another female-led concert: Candywing also said that Epic is working on a collaboration with another major female artist who is not Lady Gaga.
As always these leaks are subject to change based on Epic's development timeline, but this is what we've heard so far.
This article was originally published on