Everything You Need to Know about Final Fantasy XIV's Next Big Update: 'Growing Light'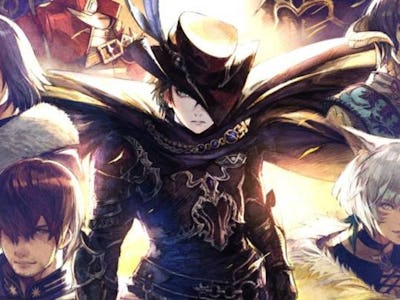 Square Enix
Final Fantasy XIV's Patch 6.5 finally brings a finale to the Endwalker storyline, wrapping up the expansion that launched nearly two years ago. This promises to be one of the biggest patches of the entire 6.X series, bringing a showdown against Zeromus, the iconic villain from Final Fantasy IV. Of course, there's much more than just a new series of main quests, so we'll dive into everything being added to FFXIV with Patch 6.5, Growing Light.
When Is the FFXIV Patch 6.5 Release Date and Time?
Patch 6.5 Growing Light will officially release on October 3, with the game going down for maintenance on October 2. This will be a bit longer than the usual downtime for patches, as it's scheduled to last a full 24 hours. The maintenance starts at 6 a.m. ET on October 2, so you won't be able to log in and access the game until the same time the next day.
As a note, the second, smaller part of this patch, 6.55, is scheduled to launch sometime in January 2024.
FFXIV Patch 6.5 New Main Quest and Sidequests
As usual, Patch 6.5 will feature seven new Main Scenario Quests, which include a new Dungeon and Trial. The Dungeon for this patch is the Lunar Subterrane, inspired by the area of the same name from FFIV. This area serves as Golbez's sanctuary, which a gauntlet players will need to traverse before coming face-to-face with Zeromus in the new Trial, The Abyssal Fracture.
"The Warrior of Light's victory over Golbez proved hollow, for it did nothing to stop the awakening of Zeromus," the official site says of the patch story. "Its strength was beyond reckoning, clad in Darkness nigh-impenetrable. Indeed, naught save resplendent Light could pierce such a tenebrous veil, and so the Warrior of Light seeks aid from their allies in the First."
Patch 6.55 in January will see the final quests of Endwalker added to the game before the next patch sets up the coming expansion, Dawntrail.
In addition to MSQ, Patch 6.5 continues a host of different sidequests as well. There will be new missions added for Tataru's Grand Endeavor, Somehow Further Hildibrand Adventures, Manderville Weapons, Splendorous Tools, the Endwalker Tribal Alliance Quests, and Custom Deliveries for Margrat.
FFXIV Patch 6.5 New Alliance Raid and Variant Dungeon
This already huge update packs in even more content than previous patches as it brings an end to the Myths of the Realm Alliance Raid series, with the third and final raid titled Thaleia. Here, players will go up against the remaining gods of the Eorzean pantheon, and new gear will be added accordingly.
A new set of Variant and Criterion dungeons will be added with this patch, with the tropical Aloalo Island. This is the third Variant/Criterion dungeon in FFXIV, with the previous two being The Sil'dihn Subterrane and Mount Rokkon. If you're unfamiliar, these dungeons are for parties of four and provide branching pathways and choices, along with no restriction on roles. Criterion dungeons are harder versions of Variant and are comparable to content like the Savage Raids in terms of difficulty.
Other Additions in FFXIV Patch 6.5
There are a host of smaller additions coming with Patch 6.5, and as usual, FFXIV will see new PvP gear, mounts, and minions. The other big change here is the expansion of the free trial. As of Patch 6.5, FFXIV's free trial will now go all the way up to the Stormblood expansion and level 70, which also means Samurai and Red Mage jobs will be available to free trial players. Here's a quick list of some of the other additions.
Additional Duty Support for Drowned City of Skalla, The Burn, and The Ghimlyt Dark.
New Crystalline Conflict Arena
Island Sanctuary Update with a new area, items, animals, and favors
Fall Guys collaboration with a minigame playable at Gold Saucer
New Unreal Trial – The Singularity Reactor
New Triple Triad cards at Gold Saucer
Furnishings from the FFXIV Furnishing Design Contest added
New hairstyle options for Viera and Hrothgar
Job adjustments for Paladin, Reaper, Bard, and Red Mage
You can read the official patch notes for further details.
Final Fantasy XIV is available on PlayStation 4, PlayStation 5, PC, and Mac.