The 10 Best Steam Next Fest Demos You Need to Play While You Can
You only have a week to find your next favorite game.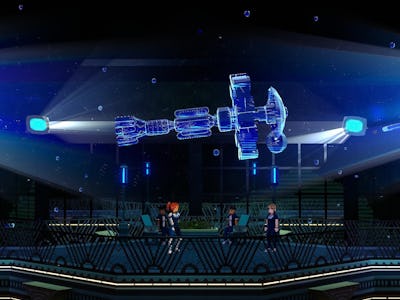 DigiTales Interactive
It's the most wonderful time of the year for PC gamers. The Steam Next Fest is back from October 9 to 16, offering hundreds of demos on upcoming games, along with streams from developers. If you're on the hunt for new indie gems, Next Fest is the ideal time to build a wishlist for the next year or two.
While there are more good games on display than we can even keep track of, here are our picks for the demos you shouldn't miss, from story-driven mysteries to fast-paced arena combat.
Noreya: The Gold Project
A relatively simple Metroidvania on the surface, Noreya: The Gold Project reveals a few of its more interesting aspects in its Next Fest demo. The world of Noreya is ruled over by competing gods, and you'll need to pledge allegiance to one to gain new powers. Leveling up becomes a balance between two gods fighting over your devotion, and the demo lays out hints of a hidden story about throwing off their influence altogether.
WitchHand
Despite being played with a deck of cards, WitchHand is not a deckbuilder (of which there are so many in this year's Next Fest). It's actually an abstract management sim, much like Cultist Simulator, which has a very similar vibe. Your cards represent different aspects of the world, from your witchy self and your familiars to resources, locations, and even enemies. Managing your spread of cards to efficiently collect materials and meet requests from the Council of Fates is the name of the game, and even organizing your space to keep track of everything is a satisfying challenge.
Arcane Assembly
I'll admit, I couldn't entirely wrap my head around the demo for Arcane Assembly, but it's fascinating nonetheless. Playing as an apprentice wizard, you create your own spells using a visual programming language that's baked into your spellbook. While I had a tough time parsing some of the logic and language of spell-crafting, the endless possibilities they opened up caught my attention.
Cobalt Core
From the developer of the excellent spaceship-building game Sunshine Heavy Industries, Cobalt Core is a deckbuilder that uses its ship combat theme to introduce some fascinating mechanics. With cards from your hand, you can not only attack and defend but also move to avoid incoming fire and target specific parts of your enemy's ship. It also features fantastic pixel art and a charming sense of humor that makes fighting in the depths of space a lot less grim.
Ending Tau
At its core, Ending Tau is a fairly traditional roguelike combat game with a few twists that make it worth checking out. Rather than leveling up or stacking minor improvements on a run, you'll progress by morphing parts of your body to gain different abilities. These mutations might let you fly, turn your melee strike into a ranged flame attack, or give you the power to call lightning. Even in the demo, these powerups make a huge difference in how combat feels, so if the full game takes things even further, it'll be one to watch. In any case, its neon-drenched pixel art already makes it gorgeous.
My Work Is Not Yet Done
I spent most of my time with My Work Is Not Yet Done wandering aimlessly through the woods, and it's still one of the most captivating demos at Next Fest. A lo-fi horror game that's more about creepy vibes than actual scares, My Work Is Not Yet Done follows an opaque story with self-directed investigation elements centered around the last surviving member of a mysterious scientific expedition.
Go Mecha Ball
Of all the great Next Fest demos I've played, Go Mecha Ball is the most pure fun. An extremely fast-paced arena combat game, Go Mecha Ball puts you behind the controls of a surprisingly cute mech with the ability to transform into a ball, Samus Aran-style. As you fight your way through waves of enemies, you'll pick up new weapons and abilities scattered around arenas filled with ramps and half-pipes to capitalize on your wrecking ball form.
Between Horizons
The branching narrative of Between Horizons follows Stella, a member of a generations-long space voyage investigating an act of sabotage. Taking on the role of detective, you'll gather clues around the ship to solve the case's many mysteries however you see fit. The demo is fairly linear, but the full game promises open-ended solutions to cases, with the possibility of getting things horribly wrong and having the narrative react accordingly.
Good Bones
While its Next Fest demo is quite short, Good Bones is an extremely promising point-and-click adventure. Playing as Avi, who's just moved to a new house with her daughter after her wife's passing, you'll discover the ghost of a young woman whose life ended there and help uncover what happened so she can move on. The demo also gives a short taste of its excellent soundtrack and lays the foundations for a mystery tale about cruelty and grief.
Sandwalkers
Sandwalkers is a fascinating combination of survival sim, turn-based RPG, and exploration game, all wrapped up in a roguelike shell. Playing as a caravan of adventurers, you set out to make contact with other tribes and accomplish your probably doomed mission of reversing an ancient climate catastrophe. When (not if) your caravan fails, the progress they made can help the next group get a little further to their world-saving goal.