'Pokemon Go' Stops Will Increase by 10,500 With Sprint Deal
Thousands of locations to become Gyms and Pokéstops.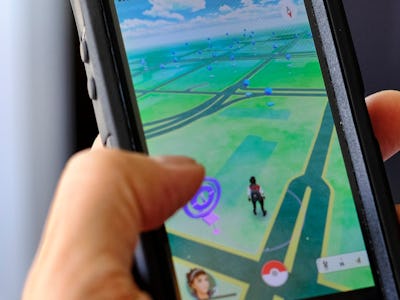 Pokémon Go players will soon have a new destination to improve their trainer game: thousands of Sprint stores.
Publisher and developer Niantic and the Pokémon Company announced a partnership Wednesday to bring Pokémon Go to 10,500 Sprint, Boost Mobile and Sprint at Radioshack locations across the United States, turning storefronts into new PokéStops and Gyms starting Monday, December 12.
For players, this means that the stores will be the same as any in-game location for the game, allowing players to collect items like Poké Balls, eggs, and Razz Berries, as well as taking on other trainers at Sprint-sponsored Gyms.
The partnership also means players can take advantage of presumably complimentary charging stations, as well as what the company claims is the best data plan for Pokémon hunters worried about overages. It's unclear whether any other Sprint-specific benefits for players, like, say, exclusive items — or Pokémon themselves — may be planned. We've reached out to Sprint for comment and will update this story if they get back to us.
While new Pokéstops and Gyms are a fine amenity for Pokémon Go players, what's more notable about this news is when it's happening. Niantic have teased that a big announcement on the future of Pokémon Go — currently left at a vaguely promising announcement of more Pokémon will take place on the same day the Sprint partnership kicks off.
Starbucks is also rumored to be getting in on the action with what sounds like similar plans to turn company-owned Starbucks locations into more Pokémon Go locations and reportedly rolling out a Pokémon-themed beverage as well. In any case, its not hard to read between the lines to see that the chances of Niantic revealing more than just new Pokémon next week are high. With the mobile game now among the most popular apps in history, this is likely only the tip of the iceberg.