Sony's Next Playstation Conference Is On September 7th
The event will be held at the Playstation Theatre in New York City.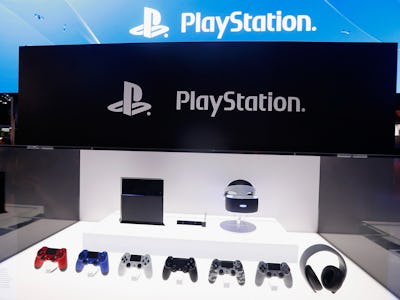 Getty Images / Christian Petersen
The rush of the console wars a few years back fueled brand rivalry and our sad, pathetic devotion to one method of playing video games over another. The years since have been quiet, highlights resting entirely in games and casting peace over the land as fan favorites returned in new titles, and Pokemon became mainstream again. The knowledge that Sony's Playstation 4 console is due for an upgrade (referred to internally as the Neo) has sparked rumors about when fans will get their first look at the changes — and now, we might have a better idea.
Today, Sony announced (by way of email) a secretive Playstation event on September 7. Details were as light as they could be: the company says that it's going to discuss "Playstation business," but that's vague enough to spawn a few theories.
One of them involves the Neo, kept tightly under wraps with few details leaking to the public – at least, few beyond the possible of playing 4k games and movies. It's expected to lend a hand to the Playstation VR, which will also likely see more details release ahead of its October release. There are no release dates or prices set yet, but given that it's being referred to as a "high-end" console by Sony execs, players should prepare themselves for empty pockets.
No other details have surfaced yet about games or the forthcoming event.