How Can You Stream Yellowjackets? Why Paramount+ With Showtime Isn't as Complicated as You Think
The premium cable channel is merging with Paramount+, but don't panic.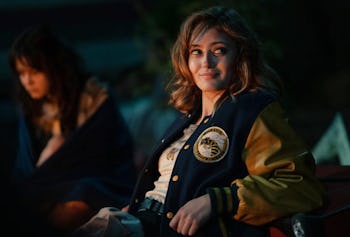 The streaming universe is a confusing one. When you recommend a TV show to someone, their first question is often, "What's it on?" That's a simple question complicated by the sheer number of streaming services available, and their interminable rebranding decisions. HBO Go became HBO Max, IMdBTV became Freevee. Now, The Hollywood Reporter has revealed that Paramount+ and Showtime are combining their apps into one called, rather straightforwardly, "Paramount+ with Showtime."
How will this change your viewing experience? And most importantly, will it change how we watch Yellowjackets Season 2 in March? Don't worry: the answer is simple.
The Paramount+ and Showtime merger has long been in the works. Currently, you can purchase a bundled subscription and log onto each service with the same account info. This echoes Disney's bundling option across its three big streaming services: ESPN+, Disney+, and Hulu.
But Paramount and Showtime are going one step further by merging the apps involved, so not only can you use the same login for each service, you don't even need to go back to the home screen.
However, this doesn't mean that those of you with a Paramount+ login will automatically get access to the entire Showtime library. Instead, it looks like Showtime will be like a restricted section. Titles will be available to browse, but to watch them, you'll be prompted to upgrade your account. Details for users signed up for Showtime but not Paramount+ are still TBD, but perhaps the same idea will apply.
The new name is clunky, but it (sort of) makes sense when you realize the streaming services aren't merging; they're just roommates living in the same app. Paramount+ is there and, if you're so inclined, you can hang out with Showtime too. This isn't even the first name change for Paramount+: it was previously known as CBS All-Access, but now the service and its parent company (previously known as ViacomCBS) use the Paramount brand.
The good news for fans of Yellowjackets and other Showtime series is that there are no big changes to the Showtime library. There were some casualties in the move, like Let the Right One In, American Gigolo, and the formerly upcoming Three Women, but the only major change for Showtime fans is the app you click on.
Showtime and Paramount+ have long been fighting to be included in the list of big-league streamers like Prime, Netflix, and Hulu. Maybe the answer lies in joining forces — and names.
Yellowjackets Season 2 premieres March 26, 2023 on Showtime.