Westworld's Cancellation Marks the Beginning of a New Streaming Era
Westworld's recent relocation may be a sign of what's to come.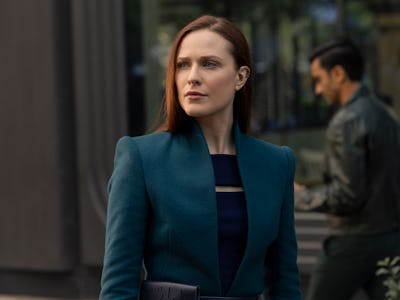 Fans were surprised last year when HBO abruptly canceled Westworld. While most of the buzz surrounding the sci-fi series had vanished long before its cancellation, the show's status as one of HBO's most expensive and ambitious titles still made the network's decision to cancel it surprising. Even more shocking, though, was the show's subsequent removal from HBO Max.
Fans now know that Westworld's four seasons will soon be available to stream on both Roku and Tubi, but they might not realize that Westworld likely won't be the only HBO Max show that ends up suffering such a fate. It sounds like more and more fan-favorite shows may diffuse to a variety of platforms over the coming months.
In other words, the days of big studios like Warner Bros. and Disney trying to keep all of their titles to themselves may be over.
The Return of Syndication — During a recent appearance on The Watch, Casey Bloys, the Chairman and CEO of HBO and HBO Max, talked about Warner Bros.'s decision to cancel Westworld and remove it from HBO Max. Bloys equated the studio's new deal with Roku and Tubi to the syndication agreements that networks like CBS, ABC, NBC, and HBO itself used to make with off-network channels like TBS, USA, and TNT.
"As an industry, we are reinventing television but basically [in an] internet-delivered [fashion]," Bloys said. He added that when he's asked by various Wall Street analysts how HBO feels about its content being "monetized elsewhere," he usually responds, "Well, that is what we used to call syndication."
Bloys also said, "The idea that everything a company produces will be in one spot forever and ever for $15 a month for eternity… is a relatively new concept."
In the same interview, Bloys noted that HBO Max isn't the only streaming platform toying around with the idea of licensing its shows to FAST (Free and Ad Supported) channels. Netflix has previously expressed an interest in FAST options, and it was recently reported by Bloomberg that Disney is once again considering licensing some of its films and TV shows to other platforms.
Hollywood's growing interest in FAST channels and licensing deals is, as Bloys notes, the result of an industrywide desire to turn streaming services into legitimately profitable ventures. During his interview on The Watch, Bloys points to Netflix's stock dropping in 2022 as part of the reason for some of the major cancellations and relocations over the past several months. "The bill always comes due, and the bill for streaming came due," Bloys said.
The HBO chief noted that Netflix's stock troubles proved that Hollywood's studio chiefs need to start seriously asking themselves, as Bloys put it, "How are we gonna make money doing this?" The chairman added, "That's what you're seeing going on not just in our company, but across the board."
The Inverse Analysis — Now that practically every major studio has committed to the streaming business, concern about the marketplace's financial sustainability will only continue to grow. That means studios like Warner Bros., Disney, and Netflix will likely continue experimenting in the hopes of finding new ways to profit from their show and streaming ventures.
Those efforts will probably take many forms. However, based on Bloys' comments, it sounds like fans should start preparing themselves to not only see more shows get canceled, but also disappear from their distributor's platform before washing up elsewhere. For now, at least, that's what the future appears to have in store.