Mandalorian Episode 4 Runtime Reveals a Return to a Worrying Trend
After a surprising hourlong episode, The Mandalorian is going back to basics.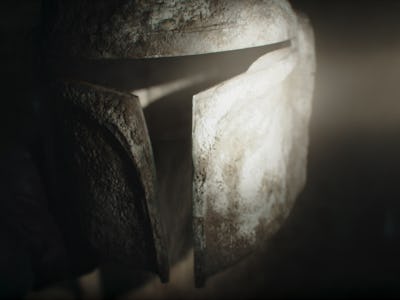 Lucasfilm
Every season of The Mandalorian jumps from planet to planet, but Season 3 has been all over the place both figuratively and literally. After two episodes that ranked among the shortest in the series, including the shortest season premiere for any Star Wars live-action show, Episode 3 went to the other extreme with the longest episode yet in a nearly hourlong episode that diverted from Mando to focus on a different story on Coruscant.
But according to Star Wars leaker @Cryptic4KQuality, Episode 4 will not only be shorter than the first two episodes; it will be the shortest episode of the entire series. The episode will reportedly have a runtime of 30 minutes, 39 seconds. (Season 1, Episode 2, "The Child," was previously the shortest at 30 minutes 53 seconds.)
Although this info is still just a leak and unconfirmed by Lucasfilm or Disney+, this leaker has correctly predicted the runtime of every previous episode of Season 3, so it's a safe bet to assume their sources are correct. But what does it mean for the actual story of The Mandalorian?
It probably means the standalone story we saw in Episode 3 is just that — a standalone story that won't become a recurring storyline we follow alongside Din Djarin's adventures among the Mandalorians. The diversion to follow Dr. Pershing and Elia Kane was interesting, but it's unlikely we'll see them until much later in the season, if at all.
The Mandalorian may be the main Star Wars series on Disney+, but in its third season, it's veering away from its usual format — and its usual runtime. Is the show losing steam? This is certainly not a good sign for what lies ahead. But maybe Lucasfilm will prove us wrong and deliver a solid back half of Season 3 full of 40-ish minute episodes like network dramas are meant to be.
The Mandalorian is now streaming on Disney+.