7 Alternatives to Apple TV That Are Just as Good
When Apple products aren't your thing--or aren't in your budget--these alternatives don't disappoint.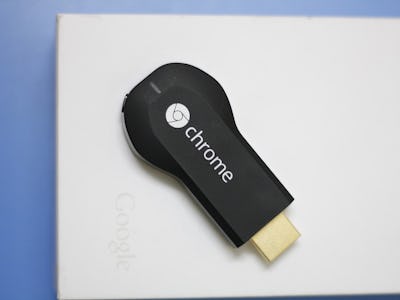 Pixabay
I'm sure you know by now that it is time to cut the cord and by that I mean the cable cord. In the year 2018, it seems nearly impossible to find a cable provider that gives you actual channels for less than $200/month. You probably already pay for Hulu and Netflix, but perhaps you went the extra mile and also subscribe to Amazon Prime. With just these three streaming services, cable very easily becomes an afterthought—unless you watch sports or refuse to miss any possible award show.
In which case you might still need a cable supplement, but even still you're coming in way below the $1200/year that some others might pay without a second thought. Even if you can afford that without grimacing in utter disgust, you're throwing your money away when there are worthwhile alternatives.
Put that money into a new drawing tablet. Into taking up a new hobby. Into buying your partner a prized item from their ever-growing wishlist. Into going out to eat more. Into the retirement account you so often neglect. But if you don't already have a smart TV, you'll need to make a one-time investment in something like a cable box that connects to your WiFi and your television to deliver unmatched streaming quality. In all likelihood, you know someone who has Apple TV, but you might have ethical qualms with such a company or you might just have less brand loyalty than the next guy.
Below you'll find every alternative I was able to find on Amazon, pick one and start saving money tomorrow.
Minix NEO Media Hub
Best Features: This device comes with Kodi pre-installed, meaning right off the bat, you have access to any movie/TV show you can think of for free. However if Kodi isn't your speed, you'll be hard pressed to find a file format that this media hub can't support. Watch anything you want, from wherever you want without navigating any compatibility issues.
Where to Buy: Amazon, $139.90
Why It's Worth Buying: For the 4K picture without the hassle of upgrading your cable box again, this is a great option for any person, couple or family that loves the theatre experience without the recurring theatre price tag.
Amazon Fire Stick
Best Features: Enable Alexa-voice command and all you have to do is say, "Alexa, play 2009's It's Complicated" before anyone in the room has the chance to convince you otherwise.
Where to Buy: Amazon, $39.99
Why It's Worth Buying: Easily watch any and all live tv with an inexpensive subscription to DIRECTV NOW, Sling TV or any other supplemental service.
AirTV 8GB 4K Streaming Media Player
Best Features: Bluetooth capability allows you to connect headphones and game controllers. Access the Google Play store to download any possible apps you may want to use on your TV .
Where To Buy: Best Buy, $99.99
Why It's Worth Buying: Easy to find in brick and mortar stores, you can buy this one at a moment's notice. When it comes time to settle down for the night, allow your only concern to be figuring out what to watch.
Roku Streaming Stick
Best Features: With just a USB connection, installation is as easy as just plugging something in and because it's so easy, this product is as good as portable.
Where to Buy: Amazon, $59.00
Why It's Worth Buying: With its ease of portability and great price tag, never worry about how you're going to spend a night with friends again. It can plug into any TV and deliver the best of quality with WiFi alone.
NVIDIA SHIELD TV Gaming Edition
Best Features: Play PC games on your tv without a second thought—this one comes with a controller. It's smart home enabled so if you have other smart appliances, you can use this device's voice activation to dim lights, control your thermostat or set alarms.
Where To Buy: Amazon, $199.00
Why It's Worth Buying: This one plays double duty in a way that the aforementioned doesn't. Minimize technological clutter by combining your cable box and gaming console into one with this home theater device.
Google Chromecast
Best Features: This is another one with super easy USB set up and a super accessible price tag. Stream from any device—except Amazon products—and use your phone as the remote.
Where To Buy: Best Buy, $35.00
Why It's Worth Buying: Don't worry about downloading or managing apps with this device. Stream directly from your phone. All there is know is how to use your particular phone—something you might just be able to trust your relatives to know how to do.
Roku Express
Best Features: This one has a great price tag without cutting any corners. With intuitive navigation, buy this one for your parents and older relatives without too much instruction. Compatible with tvs up to 1080 p, this is one option you don't have to have a brand new tv to use.
Where To Buy: Amazon, $29.88
Why It's Worth Buying: If you are still hesitant about cutting your cable cord, this one is a good option for a trial product. For under $30, try it with low risk and possibly very high reward.