6 Shows on Netflix 'Firefly' Fans Should Watch 
From well known shows like 'The 100' to obscure shows like 'Zoo.'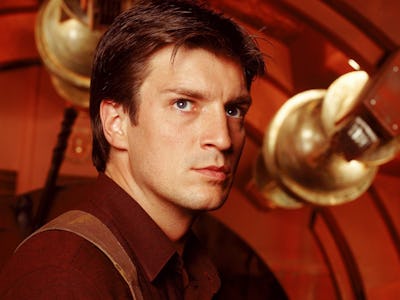 Firefly Facebook
Joss Whedon's tragically short-lived Firefly might have just aired for a single season, but like all shows in Whedon's body of work, it has an outsized legacy. Unfortunately, as the Whedonverse has migrated off of Netflix, Firefly fans once again find themselves at a loss. Again they're jonesing for a show that combines space opera with comedy, action, and smart writing. While no other show can be Firefly, there are other shows currently streaming that capture these elements. Shows like …
1. The 100
Don't be fooled by The 100's teen-drama gloss, or even its first few episodes. It's a bloodthirsty brutal beast of a show that's jam-packed with complex group dynamics, balls to the wall plot turns, ass-kicking women, memorable characters, and philosophical scenarios. Its premise is that nuclear explosions on Earth forced the remains of humanity to live in a space station. When the station runs out of oxygen, they send 100 juvenile delinquents down to see if Earth is habitable once more. If they die, no harm — they're in juvie. Of course they survive, and of course, they find they aren't alone on this foreign and hostile planet. The main guy, Bellamy, initially seems like "The Worst" while the main girl, Clarke, seems bland — but these first impressions are wildly deceiving. This show is frothy and fun, but will also tug at your heartstrings with killer character development.
Status: Ongoing. The first three seasons are currently on Netflix; the fourth is currently airing and fifth is impending.
2. Terra Nova
Like Firefly, this is just a one-season show. Its premise — that to escape a dystopian present, a family must flee millions of years into the past — is improbable even for sci-fi. Nonetheless, its story is compelling and immersive, brimming with temporal rifts and conspiracies. It's a bit Lost-like but without that pesky afterlife element.
Status: Complete, with its one season on Netflix.
3. Being Human
Although no space or futures are involved in this show, it captures a complicated group dynamic and the balance of pathos and fun that keep viewers returning to Whedon's shows. The premise is simple: a ghost, a werewolf, and a vampire attempt to have normal lives and co-exist peacefully. Obviously "peace" does not ensue. You have your pick of a British version or an American version, and just like with The Office or Shameless, the two are different but it's hard to say which is better.
Status: Complete, with five seasons if you chose the British version and four seasons if you chose the American version.
4. Revolution
Although Revolution is not as well-known as Firefly, it had a similar circumstance of being cancelled too soon, prompting fan petitions. It's set in a near-future world with a permanent power blackout. As a result, militias abound and the main family struggles to survive and find a way to fix their world.
Status Complete at two seasons; both are on Netflix.
5. Zoo
Like Terra Nova, this show has a premise that borders on goofy: Animals have adapted their behavior and become more violent, seemingly trying to take the world back from humans. Their attacks seem coordinated, their communication outsized. The show, however, is surprisingly absorbing. Think The Birds meets Twelve Monkeys.
**Status: Ongoing, the first two seasons are on Netflix with a third impending.
6. Wynonna Earp
Although this isn't set in space, it's perhaps the most similar to Firefly in its Western sensibilities and gunslinging main character. It centers around the granddaughter of a legendary Old West gunslinger who ensures that the demons of her grandfather's kills remain in hell. It's atmospheric and supernatural but deeply grounded in human relationships — and it's unapologetically feminist, to boot.
Status: Ongoing. Season 1 is on Netflix, Season 2 is impending.
While it's sad that Firefly has departed Netflix, there are plenty of other shows that aim to misbehave.