Is 'Project Free TV' Legal? We Asked a Copyright Lawyer
And are its users breaking the law?
by Monica Hunter-Hart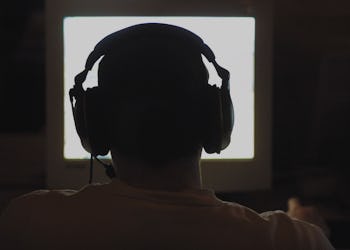 Getty Images / Sean Gallup
So you want to watch Game of Thrones, but you don't want to pay for that HBO Go account; chances are you've found a way to watch it illegally for free. Game of Thrones, Arrow, The Big Bang Theory, and The Flash were among the most heavily pirated TV series of 2016. For years, a leading website for illegally downloading and streaming these and other series has been the fittingly named "Project Free TV."
Project Free TV embeds videos from all over the internet, obtaining links through a self-described "complex system of automatic indexers, robotic scripts and user submissions." The details around the website's origin are fuzzy: Its creators haven't publicized their names (though they have an email address for legal complaints). It's been around since at least 2009, but possibly earlier, and really took off around the end of 2015.
Project Free TV has occasionally gone offline or changed domains, but for the most part it's managed to stick around. It makes no effort to hide itself and even broadcasts at the top of its homepage, "Tell everyone you know about this site," and "Spread the word — Spread the revolution!" Much, if not all, of the content on the site is illegal. But is the website itself illegal?
The answer is complicated. Project Free TV is a search engine, not a video hosting site (more like Google than YouTube). It claims to not know whether any of the content it embeds is illegal and says that issues of legality lie solely between copyright holders and the hosting websites. The 1998 Digital Millennium Copyright Act (DMCA) is harsher on sites that actually host unlicensed content than on search engines.
But the site's shrewd attempts to circumvent legal barriers aren't necessarily foolproof. Two mistakes in particular could make Project Free TV liable.
The website notes that it does not "actively monitor, screen or otherwise review the media which is uploaded to our servers by users of the service." Project Free TV is allowed to avoid active monitoring, but it's not allowed to ignore copyright holders who actually notify the site about specific violations. The website seems to be safe in this area because it provides contact information and guidelines for notifying Project Free TV about violations. (The site only accepts individual links, not requests to remove an entire show.)
The second error is trickier to substantiate. Project Free TV would be in trouble if anyone proved that the website was intentionally providing a platform for illegal content; that would make them guilty of "contributory liability," i.e. knowingly facilitating or encouraging illegal activity.
Inverse spoke to Joshua Bressler, a New York-based copyright lawyer, about this complicated question.
"Merely being aware that the tool can be used for infringing purposes does not mean that the provider of the tool by law has 'knowledge' of infringing activity," he tells Inverse.
So although Project Free TV doesn't deny that its platform can be used for illegal purposes, that fact alone doesn't mean that the site was created for those purposes or that the operators know about actual instances of infringement.
Of course, this website obviously was created to help people access illegal content. It's called "Project Free TV" for crying out loud. But that doesn't mean that anyone can prove it.
The legal standard in these cases tends to presume ignorance and therefore innocence of infringement on the part of the platform. Bressler cited a 2010 case as an example. "Viacom sued YouTube and basically argued that YouTube's business model is such that it must know that rampant infringement is occurring on its website," he said. Unfortunately for Viacom, the court ruled that YouTube wasn't at fault for the transgressions of users, because YouTube only knew that violations were possible as opposed to whether particular videos were violations.
So, according to precedent, we can pretty much call Project Free TV legal. As long as no one is able to prove that its creators were intentionally infringing upon copyright law, they should be safe. Much of its embedded content is illegal, but you, as a streaming viewer, don't need to worry about that because it's not against the law to watch unlicensed videos (unless you're showing them in a "public performance" setting). You should know, however, that it is illegal to download them.
If Project Free TV is legal, sort of, why was the site offline for a while? In 2015, the unidentified creators cryptically told International Business Times that they'd "had some bad law issues [in the] past due to link exchanges with linking sites. So that's why we closed our old site and launched a new one." So their legal issues, at least the ones that have been publicized, are related to their relationships to other websites, as opposed to their own business model.
The takeaway? The creators of Project Free TV are great at manipulating legal loopholes.