Your Netflix Subscription Just Got a Little Pricier
Say goodbye to the good ol' days of $7.99.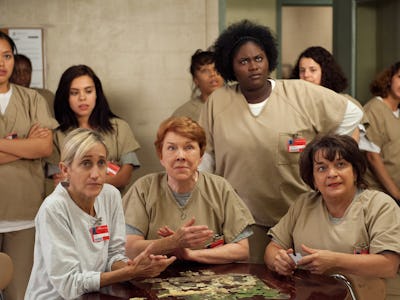 Netflix
If you're a Netflix subscriber, you may have gotten an unwelcome surprise in your email this weekend: the streaming service is raising its monthly fee to $9.99 — a $2 bump.
Netflix began to roll out the price hike for its standard HD plan in May, with the new fee being applied based on billing period. If you signed up for Netflix after May 2014 (and are already paying $8.99 a month), your subscription will be bumped to $9.99 too, just not until October. Netflix's 2014 fee increase didn't apply to existing customers, who were "grandfathered" into its $7.99 monthly fee. Now the lower fees for long-time Netflix subscribers will gradually be undone.
In the company's letter to shareholders back in April, Netflix leaders said they expect "only modestly increased" subscription cancellations and customer dissatisfaction — amusingly described as "churn" in the letter — due to the price increase. Why? because customers have been with Netflix for a long time and are presumably hooked (and its shows are getting better):
"We expect only modestly increased churn from un­grandfathering, partially because these members have been with us for a reasonable period already, and because our content continues to improve."
The letter added that Netflix "won't change anyone's price without their acknowledgement of the new price in their member experience." But research from JP Morgan showed that 80% of those who will be impacted by the price change didn't know it was coming.
While the service is still cheaper than subscriptions for commercial-free Hulu ($11.99 per month) and HBO Now ($14.99 per month), many are still upset by the surge:
One Netflix customer, George Keritsis, was upset enough to file a class-action lawsuit against the service, claiming that the company had permanently guaranteed a $7.99 rate "as long as the subscribers maintained the subscription service continuously."
And according to one analyst, about 480,000 people could leave the service as a result of this new price increase. It seems Netflix won't be too affected by the loss, though, as it will be offset by an extra $520 million in revenue.
A minor monthly increase might be justified by Netflix's ever-expanding stockpile of diverse original content, and the service is apt to remind its users that leaving means you won't find out what happens next on OITNB.
It is ruthless:
But if this change in pricing has you considering an economical password swap with a pal, you might want to think twice. Last week, judges from the U.S. Court of Appeals for the Ninth Circuit ruled that sharing passwords for streaming services could be considered a federal crime per the Computer Fraud and Abuse Act. Meaning it might be time to log off your friend's brother's girlfriend's account and pony up the ten bucks.
Oh, and if you're interested in knowing which ISP offers the best speeds for watching your higher-priced Netflix, the latest report, released on Monday finds that Verizon FiOS currently tops the ranking, with an average monthly speed of 3.61 Mbps.