Gucci Mane Loves 'Game of Thrones', Too
Gucci is out of prison, and he's catching up on the pop culture he missed.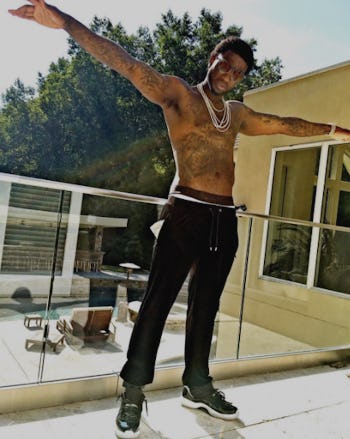 In late May, pioneering Atlanta rapper Gucci Mane was released from prison early, having served most of a three-year federal firearm sentence. While Gucci quickly found his way back into the booth — he's already made a few scene-stealing appearances — he's also been spending time catching up with the pop-culture phenomena he missed while incarcerated. So, naturally: Game of Thrones.
It's playing out on Snapchat — Gucci is watching the series with his girlfriend, Keyshia Ka'oir — and as you can tell from the footage, Gucci is loving the experience.
He appears to be caught up, because in the clip, he's watching the latest episode. "Damn. Babe, I fucking love this show," Gucci says aloud at one point.
If there was any concern that Gucci would need some time to catch up with modern culture, and even more time to let modern sounds and ideas seep into his music, I feel that it's safe to dispatch these thoughts. (Though the Game of Thrones stuff is fun, the most exciting part of the Snap montage is the footage of Gucci and his prolific collaborator, Zaytoven, in the studio).
Winter is coming. Burrr.