6 Activities While You Wait for Chance the Rapper's 'Chance 3'
I've made a list that I think you just might want to read.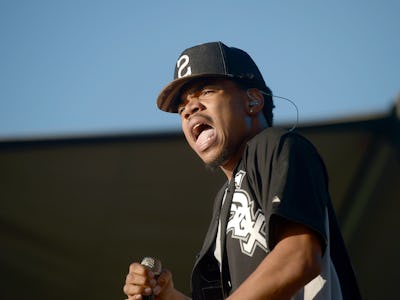 Chance the Rapper's long awaited follow-up to Acid Rap is nigh. The hype machine is fully lathered up and ready for Chance to bestow a classic upon us, even in the wake of VIEWS and Lemonade. Given that Chance Bennett is a humongous rising star who has kept his audience waiting for his newest shit, finding ways to deal with the anticipation can be tough.
Here's some activities you can do to fritter away some time before it drops, possibly as soon as tonight, when he performs on The Tonight Show with Jimmy Fallon.
Watch his recent scene-stealing performances
Revisit that song he did with the Biebs on Biebs' underrated Journals
Check out some Sonic commercials, there's a lot of 'em
Those guys are too funny! Love those guys.
Pick up some Sonic
Consider becoming a Sonic shareholder
Jim Cramer (the screaming guy) and his website theStreet.com rate this bad boy as a BUY. Upside potential, baby!
Download a virus scan software and you're set!
You probably want to run a quick check of your laptop to make sure it doesn't have viruses. Once Norton does its job, the album will probably be out and you'll be able to download it without any kind of worry. Enjoy the album of the year!