Netflix Will Spend $6 Billion on Programming in 2016. It's Not Surprising.
Binge-watch feeding is an expensive game.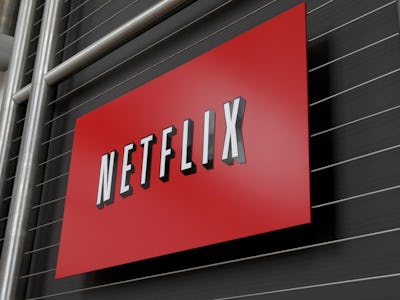 Six billion. As absurd as that amount may seem, it is not altogether surprising given the obscene amount of original content the streaming service has been churning out these past few years. From documentaries to annual superheroes extravaganzas, Netflix is now a true production behemoth. Remember when the new season of Arrested Development season felt like a luxury? When thirteen episodes of House of Cards appearing under your fingers had you believing you were getting one over on "The Man" for roughly the prize of a monthly burrito? Those days are well gone. For Netflix, the line between original and licensed content is now thinner than ever.
There is simply no genre, pedigree, or format that the service can't or won't deliver on. The likes of House of Cards, Orange is the New Black, Unbreakable Kimmy Schmidt, Daredevil, Wet Hot American Summer, Jessica Jones, Sense8, Bloodline, F is For Killing, BoJack Horseman, Marco Polo, and Making a Murderer* were all developed from within the big red "N". And these are just the titles that have fully penetrated the zeitgeist; I'm not counting the dozens of comedy specials and cartoon series.
These are not low-budget movies or television shows. They are highly polished, expertly produced and come in a variety of genres featuring some of the biggest names and creators out there from Adam Sandler to the Wachowski Siblings. It's simple math: the production bills add up fast when you're commissioning ten to twenty episodes at a time. Exceeding expectations means raising them and Netflix has been doing this since the first frame of Lillyhammer back in 2012.
Netflix is a studio with more in common with the likes of Lionsgate than the scrappy upstart looking to disrupt "big entertainment." As binge-watching grows to become standard practice, an increase in options had to follow and as Netflix's Chief Content Officer, Ted Sarandos, says, "If there is too much TV, someone else is going to have to slow down, because we have big plans for 2016 and beyond."
If Netflix has cemented its hold on original programming, the same can't be said of its original features. While it is impossible to glimpse behind the iron curtain that the company maintains over its metrics, Netflix' movies have not garnered the same ravenous success as its television series. If series have transcended streaming platforms, Netflix has not yet defined itself as a purveyor of high-quality films.
Adam Sandler's The Ridiculous Six was largely panned by critics after a troubled production and Beast of No Nations received no love at the 2015 Oscars, which some have linked to its medium. If that is indeed the case, throwing money at the problem has certainly been working for them thus far.