The Most Versatile Shorts for Your Summer Wardrobe
Perfect shorts to wear anywhere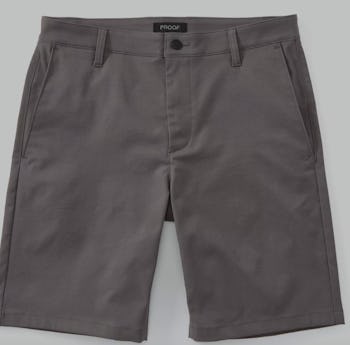 Huckberry
We're not shy about the fact that we like Proof. We reviewed their Nova jacket a few months back and we're extremely happy with the price point and the overall quality of the jacket. So reviewing their shorts we thought we'd see similar things.
We were 100% right.
What we loved most about these shorts is the versatility to the design. Proof makes all their clothing with a functionality and versatility in mind. These shorts have a look that allow you to wear them to a casual event without appearing too casual.
The Nomad shorts have the look of a modern chino which, again, makes this a really nice compliment to whatever outdoor function you're traveling to this summer. If you're looking for a style that's a little more grown up but still give you the feel of a casual short then this is the exact right match for you.
Similar to our review of the Nova jacket, these Nomad shorts are the perfect summer shorts. Despite their business feel they breathe really easy. We tested them on a day where the temps got up into the 80's and through the course of our day we moved around quite a bit. The shorts never felt restrictive and never got too hot. They had a comfort level better than most of the shorts we own.
The price point might be the only place that trips anyone up. At $68 it's definitely more than your average shorts. We think it's justified given the quality of the material and the comfort level when wearing them but acknowledge price point is subjective depending on the person buying it. Still, highly recommend you take a look and consider. They might end up being your favorite pair of shorts to wear around this summer.