Protect Your Home With These 3 Anti-Theft Devices
And give yourself the ultimate peace of mind.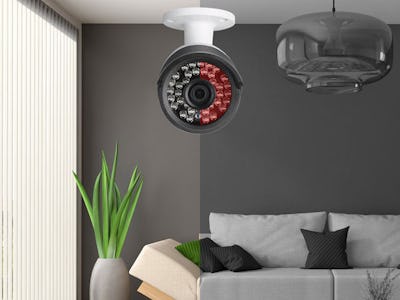 Stack Commerce
There's no rational person who wants to subject themselves to being the victim of a theft, especially when you've finally filled your home with all your favorite gadgets and toys. Protecting the items in your home is practically a no-brainer.
With this in mind, here are the top three items you should invest in to protect all your valuables as well as your home overall. You deserve to have the peace of mind of someone who isn't worried about a potential break-in.
Having a safe in your home is a classic—and, frankly, obvious—way to protect your valuables, especially smaller items like jewelry and documents. This safe is conveniently sized as well so you can hide it in a closet, crawl space, under your bed, or really anywhere you think might throw a potential home invader off. And even if they do find your safe, they're likely not going to devote the time to cracking it, so let that ease your mind as well.
If you're looking to up your home security game, you might want to look into a home security system. Turn your home into a modern-day Fort Knox with this high-tech system. It works with Alexa so you'll be able to arm, disarm, and check up on the status of your alarm system throughout the day as needed.
With Tink's home security cameras, you'll be able to watch your home at any time, any day to ensure that your home is as safe as can be. It even records and saves all videos throughout the day so you can easily go back in time and check up on things if you have a sneaking suspicion. Using the Google Home Mini, you can activate your smart home, lock or unlock your door, check alerts, and allow access to guests remotely. It's the ultimate control and comfort!