Google Makes Booking Hotels and Flights on Mobile Painless
Everything you need to plan your vacation is now available in a single window in your mobile browser.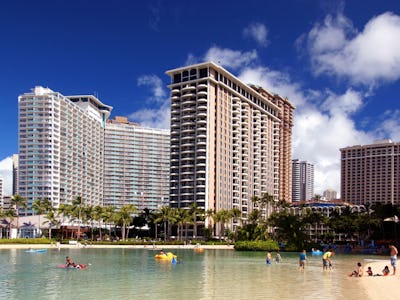 Google announced new features on Tuesday that will allow users to book hotels and flights from mobile devices through Google Search.
For hotels, Google Travel offers better price-filtering, more user-friendly amenity information, plus direct booking through Google. If you book your hotel, you'll be able to toggle over to flights for those dates via a tab at the top of the page. (It also works if you book a flight first and then want to see hotels.)
The features are meant to simplify booking trips, as Google recognized how much of a hassle it can be to have multiple browser windows open on a smartphone when trying to compare flights, hotels, and itineraries. And speaking of itineraries, they'll suggest those for you as well based on the length of your trip.
Using a smartphone makes it easier to book travel from anywhere at anytime, whether you want to get out of town on a whim or grab a hotel at the last minute. Just search any city, you'll be given travel details including flights and hotels for that day. And if you're looking for travel suggestions, you can click on "More Destinations" in the top left to see similar trips you might be interested in based on your searches.
To keep track of your travel, swipe over to the "My Trips" tab where you'll see all your future and past travel reservations from Gmail. You can keep this information private or send to friends and family right from the page.
These updates come on the heels of the improvements to Google Flights, showing that the tech giant is serious about being a player in the travel industry.