GM Gifts Lyft $500M for Self-Driving Car Initiative
The Uber competitor reaps the benefits of GM's recent fundraising.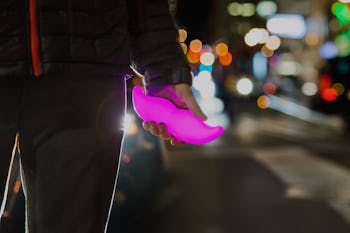 This morning, American automaker GM and the ride-sharing service Lyft announced a $500 million partnership to develop self-driving cars. From the report:
GM said it would work with Lyft to develop a self-driving-car system that could eventually let customers order a car on their smartphones and have the vehicle appear at their doors with no driver required.
"We believe that the first large-scale deployment of autonomous vehicles will be in this kind of on-demand, ride-share platform," GM President Dan Ammann said in an interview.
For both companies, there's a good deal of upside if this team-up bears fruit. Any automaker, GM included, has to worry about fewer people needing or wanting to own cars with the rise of ride-sharing services and could stand to diversify some. (GM will also make their lines available to Lyft drivers for a discount). Lyft, who is valued at $5.5 billion — Uber is worth, by some estimates, $70 billion, and GM is worth $50 billion — could stand to offer different services than their biggest (and bigger) rival.
Whether any of this big-level talk will lead to a coherent plan of action is yet to be seen, but the gamble seems sound on paper. Gotta close the gap between them and Uber somehow, after all.
You have to admire the pure synergy of it all; ride-sharing + driverless cars = RIDE-SHARING DRIVELESS CARS. Worry about the logistics later.