Deadpool Serves Up the Sass In This New IMAX 'Deadpool' Teaser
You can see the trailer in theaters this weekend.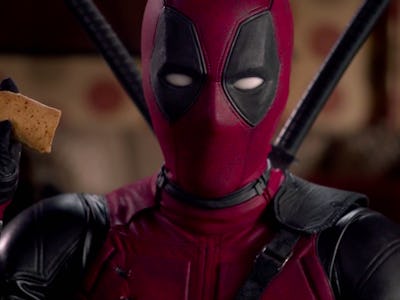 This week, Marvel will roll out a new Deadpool teaser for the versions of the film that will hit the IMAX screen. Here's the spot:
Zounds, you rogue! This guy just gives zero fucks, huh? Even though it's never too late to say sorry, I'm guessing we won't be hearing any apologies from Ryan Reynolds' character anytime soon, phallic chimichanga or no.
Deadpool hit theaters — IMAX included — on February 12.