Court Order Lifts, WhatsApp Works Again in Brazil
A great deal of legal activity shines a light on the murkiness of Brazilian internet law.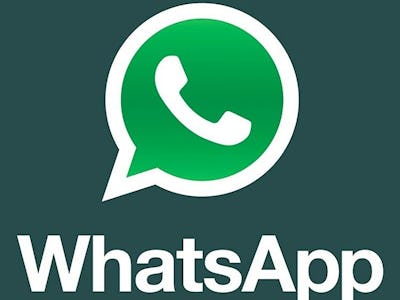 instagram.com/somamarketing
Following a 48-hour forced shutdown, WhatsApp is again available for use in Brazil. However, due to wording in Brazilian law, the legality of such a stoppage remains vague.
The instant messaging service WhatsApp, regularly used by 93 percent of Brazilian internet users for communication purposes, had been ordered to be blocked by a São Paulo, Brazil magistrate after Facebook—the app's owning company—refused to place taps on certain WhatsApp accounts.
Brazilian authorities, looking to eavesdrop on members of a drug trafficking gang, requested Facebook put taps on the accounts of three particular gang members through a court order issued in July—but Facebook rejected the appeal—as it claims WhatsApp isn't designed for such an intrusion as its messages are completely encrypted between senders and recipients—making it so no entity, not even WhatsApp itself, can snoop.
Nonetheless, São Paulo Judge Sandra Regina Nostre Marques, based on Facebook not providing information related to the case despite the July court order, ruled that telecommunications companies in Brazil were to completely block the use of WhatsApp "for a period of 48 hours, based on the law of the internet."
Mark Zuckerberg responded via Facebook:
"…This is a sad day for Brazil… I am stunned that our efforts to protect people's data would result in such an extreme decision by a single judge to punish every person in Brazil who uses WhatsApp. We hope the Brazilian courts quickly reverse course."
The ban went into effect Thursday, but service was restored within 12 hours as the injunction was overturned by a state judge, overruling the lower court.
All this activity might offer Brazil an opportunity to review its internet policies.
Upon reading over the Brazilian Internet Bill of Rights (English translation), one can see where confusion could arise—as "Chapter II: Rights and Guarantees of The Users" (Article VII) states that "The access to the internet is essential to the exercise of citizenship, and the following rights are guaranteed to the users (look for particular phrases in bold):
(Subheading II) "inviolability and secrecy of the flow of users' communications through the Internet, except by court order, as provided by law…"
(Subheading III) "inviolability and secrecy of user's stored private communications, except upon a court order…"
(Subheading VIII) "non-disclosure to third parties of users' personal data, including connection records and records of access to internet applications, unless with express, free and informed consent or in accordance with the cases provided by law…"
(Subheading IX) "the expressed consent for the collection, use, storage and processing of personal data, which shall be specified in a separate contractual clause…".
(Subheading X) "the definitive elimination of the personal data provided to a certain internet application, at the request of the users, at the end of the relationship between the parties, except in the cases of mandatory log retention, as set forth in this Law…"
One could interpret this law as a whole both insisting on ultimate protection of data from any outside party and as a court order that surpasses otherwise guaranteed privacies.
The Brazilian Internet Bill of Rights only became law as of April 23, 2014—and as happens, laws are tested. It's possible any further action on this front may have even greater significance in the future, when the time comes for Brazil to decide whether or not its courts have the right to order communications companies to spy upon and record its users' conversations.