Facebook, Twitter, and Google Will Find, Delete Hate Speech in Germany
"When the limits of free speech are trespassed... such content has to be deleted."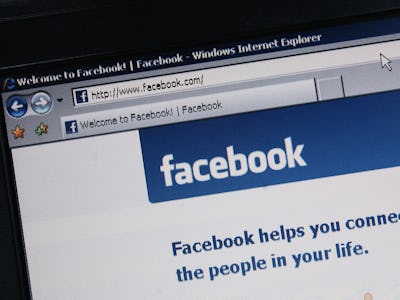 Getty Images
Facebook, Twitter, and Google have committed to removing hate speech from German websites within 24 hours, according to an announcement from German government officials. The news comes after Germany launched an investigation into a top official at Facebook to determine whether the company had broken the law by neglecting to remove slurs and threats posted on its platform. Within Germany, the context for that inquiry and the new restrictions consists of both stringent German anti-hate speech laws and concern over anti-foreigner sentiment and incitements to violence online during a refugee crisis.
Germany has played a leading role in helping resettle refugees fleeing war and prosecution in the Middle East, agreeing to take in one million individuals. While the massive political commitment has earned the German government the respect of many and become a point of national pride, the plan has also received some intense criticism, running the gamut from economic nitpicking to xenophobic ranting.
Given the dual rise of extremists using the internet to recruit possible attackers and the resurgence of anti-Muslim sentiment, it should come as no surprise that the issue of addressing hate speech online has led to high-level debate. Just last week, Google CEO Eric Schmidt laid out his plan for a universal hate speech "spell-check," essentially an algorithm that could scan the internet, identify instances that looked like hate speech, and then swoop in and delete them.
In her plan to "defeat ISIS," Democratic Presidential hopeful Hillary Clinton made depriving the terrorist organization of a virtual recruiting ground a central feature of her proposal.
"Resolve means depriving jihadists of virtual territory just as we work to deprive them of actual territory…We should work with host companies to shut them down."
All of these proposals may address serious problems on the internet, but certainly raise serious concerns about the freedom of online spaces from government censorship. The German agreement with Facebook, Twitter, and Google appears to confront the issue of hate speech against foreigners, but it also applies to speech seen as promoting hate against Germany, like ISIS extremists. Maas told Reuters:
"When the limits of free speech are trespassed, when it is about criminal expressions, sedition, incitement to carry out criminal offences that threaten people, such content has to be deleted from the net."
Governments, particularly the United States, have long been hesitant to pass laws aimed at prosecuting hate speech online. Not only do some nations, like the United States, have strong legal protections for expression, the Internet is widely seen as an open forum, with censorship the purview of the dictators and oppressive regimes.
So the turn to asking major sites to censor their own media rather than requiring governments to do it seems like a neat trick to avoid concerns about government overreach. Though once Facebook decides to implement an algorithm to sweep its website of hate speech within 24 hours, the advantage of keeping the censorship out of government hands seems minor by comparison.
Facebook and other sites have also tried to maintain transparency about requests from governments seeking information or hoping to block content, releasing an annual report detailing bulk information about each country. What becomes of this trove of information when Facebook is handling its own requests for content removal?
It's vital that Germany protect the million migrants brought into the country. It's hard to imagine a more vulnerable population in the entire world. But it's always worth being cautious of governments using crises to expand political powers that will last beyond the current trials.