Facebook Receiving an Increase of Requests From Governments
Countries are asking for more data than ever before.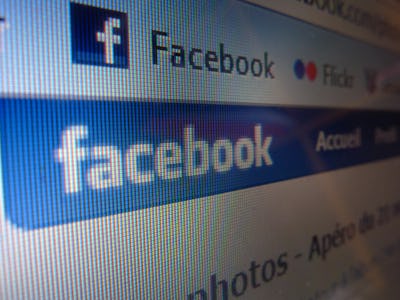 Franco Bouly | Flickr Creative Commons
Facebook is seeing an increase of information-seeking and content-blocking requests from governments around the globe.
According to the social media company's Government Requests Report, international queries for account data has ramped up in the first half of 2015 compared to the same period last year, from 34,946 requests to 41,214.
The provided data also shows that nations are intensifying the watch on what's being posted, with the amount of requests for content restrictions rising over the same period from 8774 to 20,568.
What's behind the info requests? Facebook claims the "vast majority" relate to criminal activity, in which cases the data sought includes names, IP address logs, and account content.
Facebook also points out that when governments ask it to restrict access to particular content, if the specified content does violate local laws it will make that content unavailable within the relevant nation or territory, stating:
"We have strict processes in place to handle these government requests. Every request we receive is checked for legal sufficiency. We require officials to provide a detailed description of the legal and factual basis for their request, and we push back when we find legal deficiencies or overly broad or vague demands for information. We frequently share only basic subscriber information."
Facebook has posted which nations are doing the requesting, and according to its most current data, the U.S. leads the world in requests (January 2015-June 2015) with 17,577 requests concerning 26,579 accounts, including 9,737 search warrants, 5,375 subpoenas, and 666 emergency disclosures.
On the other end of the request spectrum, Facebook reports that Russia made only one, but did restrict 28 pieces of content. (Facebook states that, "We restricted access to content in Russia reported by The Federal Service for Supervision of Communications, Information Technology, and Mass Media for violating the integrity of the Russian Federation and local law which forbids activities such as mass public riots and the promotion and sale of drugs.")
China made no requests, but did restrict five pieces of content. (The reason for the restrictions hasn't been specified.)
India was second to the US with 5,115 requests concerning 6,268 accounts — and restricted 15,155 pieces of content, which Facebook describes as "content reported primarily by law enforcement agencies and the India Computer Emergency Response Team within the Ministry of Communications and Information Technology because it was anti-religious and hate speech that could cause unrest and disharmony within India."
Facebook does not report the United States restricting any content during the same time period.