'Mr. Robot' Season 2 Will Essentially Be Sam Esmail's Solo Project
What to expect from the breakout hit's second season.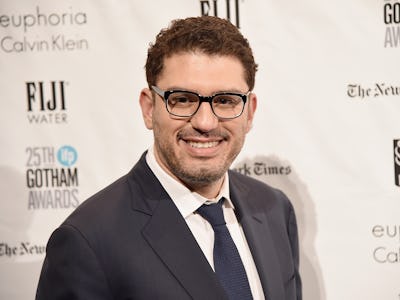 Mr. Robot is not exactly the type show that gives audiences tons of off-season news — it's J.J. Abrams-esque in how comically "shrouded in mystery" it can be — but today they got some information that will definitely inform Season 2. Which is:
Esmail, the show's creator, has directed episodes before, including last year's finale. However, he farmed out a couple to fellow directors like Niels Arden Oplev and Jim McKay. By directing every Season 2 episode, Esmail is in complete control of his show. Odds are, he's keeping every card he plans to play close to the vest.
Don't expect any of the big questions — will Christian Slater be back for Season 2? — to be answered; although, Slater was apparently excited about the news when he texted Esmail today:
It's safe to expect another dark, complex, and routinely unexpected ride through the underworld universe Esmail created himself.