Twitter's Top 10 Emoji List Confirms Rise and Rise of Flame Emoji
The release of this year's Top 10 brought official recognition to the up-and-coming fire emoji.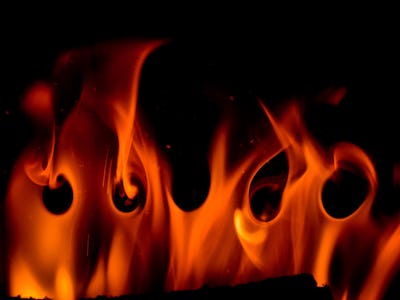 Twitter
Twitter announced today the 10 most commonly used emojis of 2015 and sneaking on at number 10 was an up-and-comer: the fire emoji. To put this achievement in perspective, only last year FiveThirtyEight compiled a list of the 100 most common emojis on Twitter and fire came in a dismal 96th. With just over six million uses at the time, the flame was just a distant flicker as the Hearts emoji dominated.
There are all kinds of hypotheses for why the fire emoji has burst back to life. Many of us who watch these trends closely have noticed a surge in response to 'fire' moments like Bae's surprise video album and Drake's mix tape. But even two of our favorite artists could hardly account for the fire revolution on Twitter. Did the drought in the Southwest or wildfires in California bring it up? Is global warming to blame?
The other emojis that cracked the top 10 don't necessarily give us much insight. This year's champion, known either as 'Face with Tears of Joy' or 'Laughing Crying' Emoji should come as no surprise. The Oxford English Dictionary already announced the joyful face as its 2015 "Word of the Year," marking a first, trailblazing accomplishment, for pictographs broadly.
The rise and rise of the fire emoji is of particular interest because, unlike the joyful face, it's context reliant. The fire emoji could signal one's approval of a hot track, but it can also signal anger. Whereas the joyful face is used practically as an adjective, normally used in the first person singular, fire is both a statement and, in a sense, a font. Twitter doesn't allow for font customization so fire serves as shorthand for intensity.
Which is all to say that Twitter got pretty 🔥 this year.