Bill Murray, Adam Sandler, Murder Shows, and More on Netflix This Month
Here are the choice cuts of Netflix originals and exclusives for December 2015.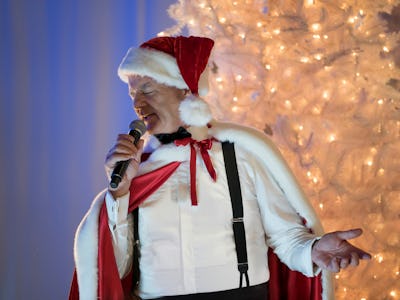 Netflix
The year is about to be over, but that doesn't mean you can't catch up on some sweet, sweet streaming content on Netflix. Instead of spending hours and hours scrolling through the streaming service's treasure trove of time-wasters, we figured it'd be a good idea to single out some of the original or exclusive highlights the streaming platform has to offer, just to ease the tension. Instead of suffering from Netflix-itis, here are our picks for Netflix Originals and exclusives this month.
5. Making a Murderer: Season 1
Have you listened to Serial? Have you watched The Jinx a few dozen times? Are you constantly DVR-ing murder shows like Dateline and always glued to everything on Investigation Discovery Channel? Making a Murderer, which recently screened two episodes at the DOC NYC Film Festival, is the right creepy show for you. Premiering on December 18 (Netflix don't give a fuck about Star Wars), this 10-part series directed by Laura Ricciardi and Moira Demos will beef up Netflix's original documentary catalogue and satiate the twisted fans of true crime stories. Making a Murderer tracks a 30-year period in the life of Steven Avery, who was convicted and subsequently exonerated of a brutal crime. Later, when he filed charges against local law enforcement, Avery was implicated in a new crime. This one looks to have the kinds of twists and turns that made all those other recent true crime stories a hit.
4. F is for Family
Another very different, new Netflix show premiering on December 18 is comedian Bill Burr's semi-autobiographical animated show F is for Family, about a family growing up in the 1970s. Probably not as wacky as Bob's Burgers or as up its own ass as Family Guy, F is for Family features Burr as the voice of family matriarch Frank Murphy, while Laura Dern voices his wife Sue, and Justin Long voices their son Kevin. Burr is fairly well known in comedy circles, not to mention his appearances as one of Saul Goodman's henchmen in Breaking Bad, and has two Netflix Original comedy specials to his name. The streaming giant and the comedian look to be a match made in vulgar heaven.
3. Broadchurch: Season 2
You may have caught this popular British show when it premiered on BBC America stateside earlier this year, but the entire thing is now ready to stream. While not a Netflix Original, the second season is a Netflix exclusive. The first season chronicled a police investigation of the murder of a small boy in a coastal British town, and instead of going on to a new investigation, the second season showcases the fallout of the results of the investigation on the close knit community. Along with his turn as the villain on Marvel's Netflix show Jessica Jones, actor David Tennant is killing it on streaming platforms. He plays a grizzled detective haunted by his past in Broadchurch, and the rapport between he and an inexperienced colleague played by actress Olivia Colman.
2. The Ridiculous 6
This may very well be the worst movie of all time, but it'll be worth watching simply because it's the second original film produced by Netflix. You can't fault them for being eclectic. The first, Beasts of No Nation, was a gritty drama about child soldiers in Africa. The Ridiculous 6 is an Adam Sandler western spoof replete with all the insensitive stereotypes and fart jokes that your least favorite cousin will absolutely love. Controversies aside, the movie is the first part of a four-movie deal made between Sandler and Netflix, and it should be a perfect barometer of what to expect from the three remaining originals.
1. A Very Murray Christmas
It's truly the most wonderful time of the year. Why? Well, we're about to get a Christmas special starring Bill Murray, and it's directed by Sofia Coppola. Thank you Netflix, and God bless us, everyone. It premieres on December 4, and it'll be worth checking out just to see Murray resurrecting his old lounge singer bit from the early days of SNL, but it'll also be great just to see how this throwback satirizes all those cheesy old Christmas variety specials that have gone out of style. Come for the holiday shenanigans, stay for appearances by George Clooney, Amy Poehler, Maya Rudolph, Jason Schwartzman, Rashida Jones, Miley Cyrus, and probably a whole lot more.