Bear Rape Is Not Happening in Leo's 'The Revenant,' Here's Why
Don't believe everything you hear about the most anticipated film of the holiday season.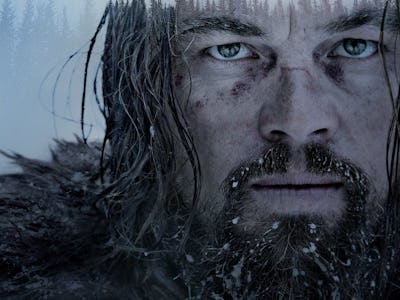 Most of the world has not had the pleasure of seeing The Revenant — by all accounts, the intense pleasure. Anticipation is running high for Iñárritu's new film — but perhaps it's a little too high.
These are far from "news you can trust" sources — in fact, maybe the exact opposite of that — but The Daily Mail, and Drudge Report have all been passing across the story that Leo gets "flipped over" and raped by a bear ("Twice!") in one of the most extreme scenes in the film.
It is not, however, like no one has seen The Revenant. It's just very on the DL right now — only seen in private industry screenings. But several anonymous sources have wholeheartedly refuted the Drudge-worthy claim to Inverse.
"I think it just like bites his butt or something, or stabs it," one source claimed. "But it definitely doesn't penetrate him with a peepee." Another volunteered: "Without delving into plot details, it is also fairly clear that the bear is a female." They stated that it was unlikely they had missed a potential ursine "finger fucking."
The Mail's claim that "DiCaprio… gets naked and sleeps inside a dead horse in one scene for warmth" has been confirmed by the source.
In any case, we'll have to wait for Christmas to figure out exactly what does go down — if Leo gets inside the animals, or…something else.