Bruce Loses His Cowl in the New 'Batman v. Superman' Trailer
During the midseason finale of 'Gotham' came another glimpse of the first Batman/Superman bro-down coming this March.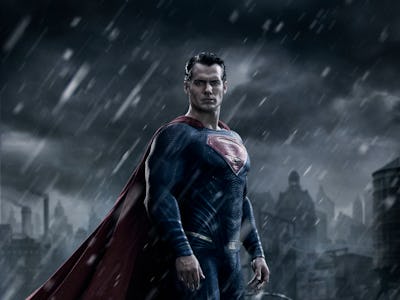 Warner Bros. Pictures
A mere month and change before Captain America and Iron Man engage in fisticuffs for Captain America: Civil War, DC's flagship mascots Batman and Superman will throwdown before they bro-down in Batman v. Superman: Dawn of Justice, which opens March 25. A new teaser aired tonight during the Gotham midseason finale, showing off what seems to be a bad time getting worse for The Dark Knight, while Supes looks to be like godly royalty.
Okay, neat. But will they kiss?
Batman v. Superman: Dawn of Justice releases March 25.