Here's the 'Star Wars' A Capella Performance Nobody Asked For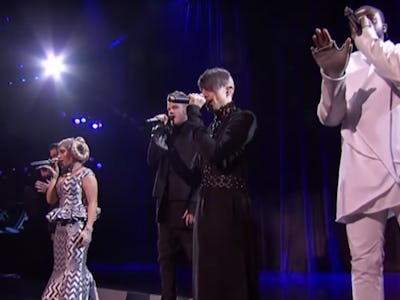 The American Music Awards is an award show that was created because ABC lost the Grammys in 1973 and Dick Clark still wanted to host an award show — Assessing whether this is necessary is kind of beside the point 40 years down the pike. Last night's AMAs featured a number of strange performances — including a Beats by Dre plug in Coldplay's performance that was supposed to remind people of A Space Odyssey or something — but perhaps none was stranger than this Star Wars a capella tribute to the music of John Williams. They also teased a new scene from A Force Awakens that features Finn and Rey. Here is all of that:
I suppose if you're contractually obligated to have a Star Wars thing, it could be worse. I'm going back to bed.