Swedish Internet Pirates Are Paying for More Legal Content Than Ever
In the country that gave us the Pirate Bay, torrenting is the rising tide.
by Sam Blum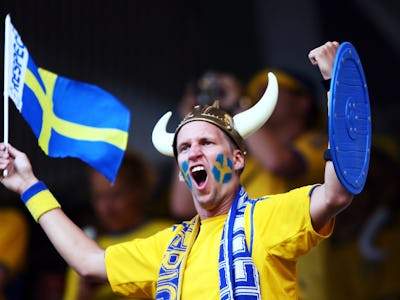 Getty Images
In Sweden, internet piracy is not considered a fringe activity; it's a legitimate political cause. But Scandinavian data libertarians are commandeering less and less content according to a new study from the Internet Foundation in Sweden, which shows that users of torrenting services are increasingly likely to pay for the media they consume.
The ubiquity of streaming services like Netflix and Hulu has also translated to more Swedes paying for digital television and movies: 70 percent of respondents say they watch TV on the internet, which is a marked jump from 52 percent of respondents last year. Some 18 percent of respondents admitted to sharing files on the internet, which is a one percent decrease from last year's findings. That might not sound like much, but consider the effect on the music industry.
Music has seen the most substantial increase in legal data usage. In 2011, only 15 percent of respondents said they paid for music through iTunes or another service. In 2015, that number jumped 62 percent.
These changes may reflect a cultural shift, but it seems more likely that they are the result of better products coming to market. The fact that some of those products, notably Swedish-developed Spotify, offer content for free is obviously significant. So is the fact that new systems aren't maddening to use.