Daniel Fleetwood, the Fan Who Saw 'The Force Awakens' Early, Has Died at 32
The 'Star Wars' superfan, terminally ill, got his last wish.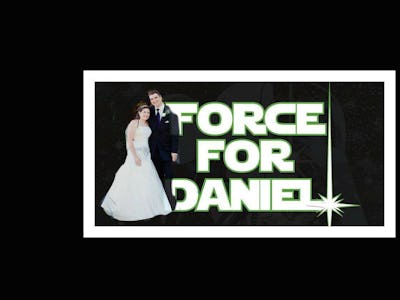 www.facebook.com/ashleycohagan
After screening a rough cut of The Force Awakens last week, Daniel Fleetwood, the terminally ill life-long Star Wars fan whose dying wish was to see the film, has passed away at the age of 32, according to his wife's Facebook page.
Fleetwood suffered from spindle cell sarcoma, a connective tissue cancer. This summer his doctors gave him two months to live. His dying wish, to see The Force Awakens, reached director J.J. Abrams via a social media campaign that went viral.
Even actors from the movie like John Boyega and Mark Hamill got behind Fleetwood, tweeting their support under the hashtag #ForceForDaniel. Daisy Ridley also posted on Instagram, supporting the social media movement for him to see the film early.
Boyega tweeted about Daniel this morning after hearing the news of his passing.