'Star Wars' Fan's Last Wish Is to See 'The Force Awakens' Early
The Houston native is a lifelong 'Star Wars' fan battling terminal cancer hoping to see the new movie before it's too late.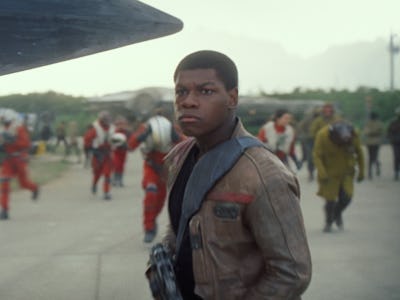 StarWars.com
Like all Star Wars fans, 32-year-old Daniel Fleetwood is looking forward to December 18, when director J.J. Abrams' The Force Awakens is released in theaters. The bad part is that Fleetwood may not live that long. He's hoping that the director or Disney will let him be one of the first members of the public to see the movie early.
In July, Fleetwood was diagnosed with a rare connective tissue cancer called spindle cell sarcoma. His oncologist gave him two months to live. Four months later Fleetwood is still alive, but lives in hospice care at home and believes he's fighting to stay alive to see the new movie.
Fleetwood, a lifelong Star Wars fan who writes fanfiction and apparently made the local Houston news for camping out to see the prequels years ago, is hoping his longshot story will reach the Star Wars filmmakers in time to potentially set up a preview screening even if it's supervised by studio security.
"Judging by how progressive the disease has gotten in the past two months," Fleetwood told local TV station Click2Houston, "I really don't think that I'll be able to make it." Fleetwood's wife Ashley told the TV station: "It's a commitment and he still has that commitment, that drive, and that love and I think that it's a beautiful thing. Even if it's just a movie. That's magic for a lot of people."
Though going viral can only go so far, Fleetwood's story may not be that much of gamble. Abrams previously coordinated an advance screening of his sequel Star Trek Into Darkness for a terminally ill fan in 2013. He also has the support of some of the cast of The Force Awakens. Luke Skywalker himself Mark Hamill retweeted the story, and so did the movie's new lead actor John Boyega.
Goddamn cancer. Dude just wants to see the new Star Wars movie. Here's hoping he either gets a private screening or can hold out the next five weeks for the wide release. Fleetwood has earned it.