Terminally Ill 'Star Wars' Fan Sees 'The Force Awakens' Early
Director J.J. Abrams made a personal call to grant the man's wish after his story went viral.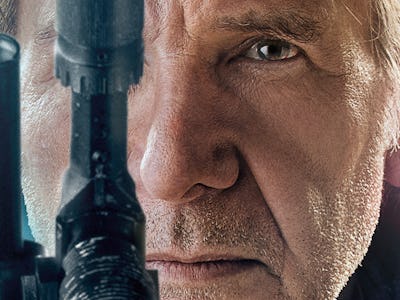 StarWars.com
Usually the internet is, like Mos Eisley, a wretched hive of scum and villainy. But every once in awhile the troops on the interwebs band together to make something good happen for those in unfortunate situations.
Last week we reported the tragic story of Daniel Fleetwood, a 32-year-old terminally ill lifelong Star Wars fan whose one wish before he dies was to see The Force Awakens. Fleetwood suffers from a connective tissue cancer called spindle cell sarcoma, and was given only two months to live in July. "Judging by how progressive the disease has gotten in the past two months," he told a local TV news crew, "I really don't think that I'll be able to make it."
A viral groundswell of support that included the stars of the movie like Mark Hamill and John Boyega lobbied for Fleetwood. Now, thanks to the good people at Disney and Lucasfilm, Fleetwood got his wish at a special private screening at his house.
Fleetwood's wife Ashley posted the news to her Facebook and Twitter pages, explaining that Director J.J. Abrams even called Fleetwood to tell him he'd have his wish granted. She appropriately ended the post by saying, "May the Force be with you all." Abrams seems like a pretty guarded dude — you have to be when you're the captain of a multi-billion dollar ship and trying to bring it back to port — but it's heartwarming to know that he understands just what the world of Star Wars means to so many people.
Fleetwood's wish came true, but his struggle continues. You can donate to his GoFundMe account, which is raising money to cover the costs of his medical bills. Cancer is an empire. Long live the rebellion.